You've probably thought about how you can land your dream job online a few times. Can't blame you. Today, the world's workforce deals not only with traffic and pollution but with diseases and natural disasters as well.
In a world where the risks of going out are getting higher and higher, it's time to revisit that dream of landing your dream online job.
Here are some tips on how you can finally land your dream job online.
Picture your ideal client.
Who do you want to work for? What kind of clients or employers do you see yourself working for?
You have to admit most people would imagine their ideal jobs – what role they want to play, what field they want to work in. But even when they get there, a lot of them leave.
That's because most of them choose the jobs they want but not the clients or employers they work with.
Do you want to work with a single individual who's just starting out, or do you want to have a client who already has an existing team and processes in place?
Are you hoping to be a virtual assistant with someone easygoing and fun, or do you still want that traditional prim and proper approach?
Make a list of your negotiables and non-negotiables, and make sure you consider them before sending your applications.
Be specific about your dream job. 
Just as you are specific about your dream client, you should also be specific about your dream job. You can't just say, "I just want a job in the marketing field." That just doesn't warrant the title of a "dream job."
So how specific should you be?
Job title
Your job title is not just a random keyword you use on job sites. The job title you run after can actually make a whole lot of difference in terms of job description and requirements.
You can't just say that you want to be a "digital marketer," for example. Technically, social media managers, content managers, and other similar posts all fall under digital marketing.
Again, being specific is the key.
In terms of creating your online profile (yes, remote workers need this!), you can use the job title you want and add some creativity to it.
For example, you can say that you're a social media strategist instead of a social media manager. This sets you apart as someone who can provide insight into what works and what doesn't, whereas some social media managers still rely on a separate strategist and only concern themselves with posting schedules and the like.
Although not really a requirement, you could also say that you're a rockstar content writer or a data entry ninja. These are really catchy titles that could make you stand out from a sea of other remote workers, especially if you're looking to be hired by clients who appreciate the uniqueness.
If you need help creating an awesome online profile that can boost your chances of getting hired, click here.
Job description
Being highly detailed in terms of your job description is also essential because this allows you to figure out which offers and job posts to consider and which ones to reject right off the bat.
The job description may also vary even if the job title is the same. A social media manager, for example, may be asked by some clients to write their own post captions, while others would only have to use a prepared set of content.
You can list down tasks that you're okay with, as well as tasks that you don't want to be bothered with. Some remote customer service associates do not want to engage in voice calls, for example, and would rather have everything done via chat or email. And that's okay! Chalk this up as part of your list of negotiables and non-negotiables in dealing with potential clients or employers.
Salary range
Your dream job will, of course, come with your dream salary. But before you start having wild fantasies about swimming in money, let me drag you right back to reality.
If you want to snag your dream job, you also have to be realistic about your demands in terms of salary. That's gonna be discussed next.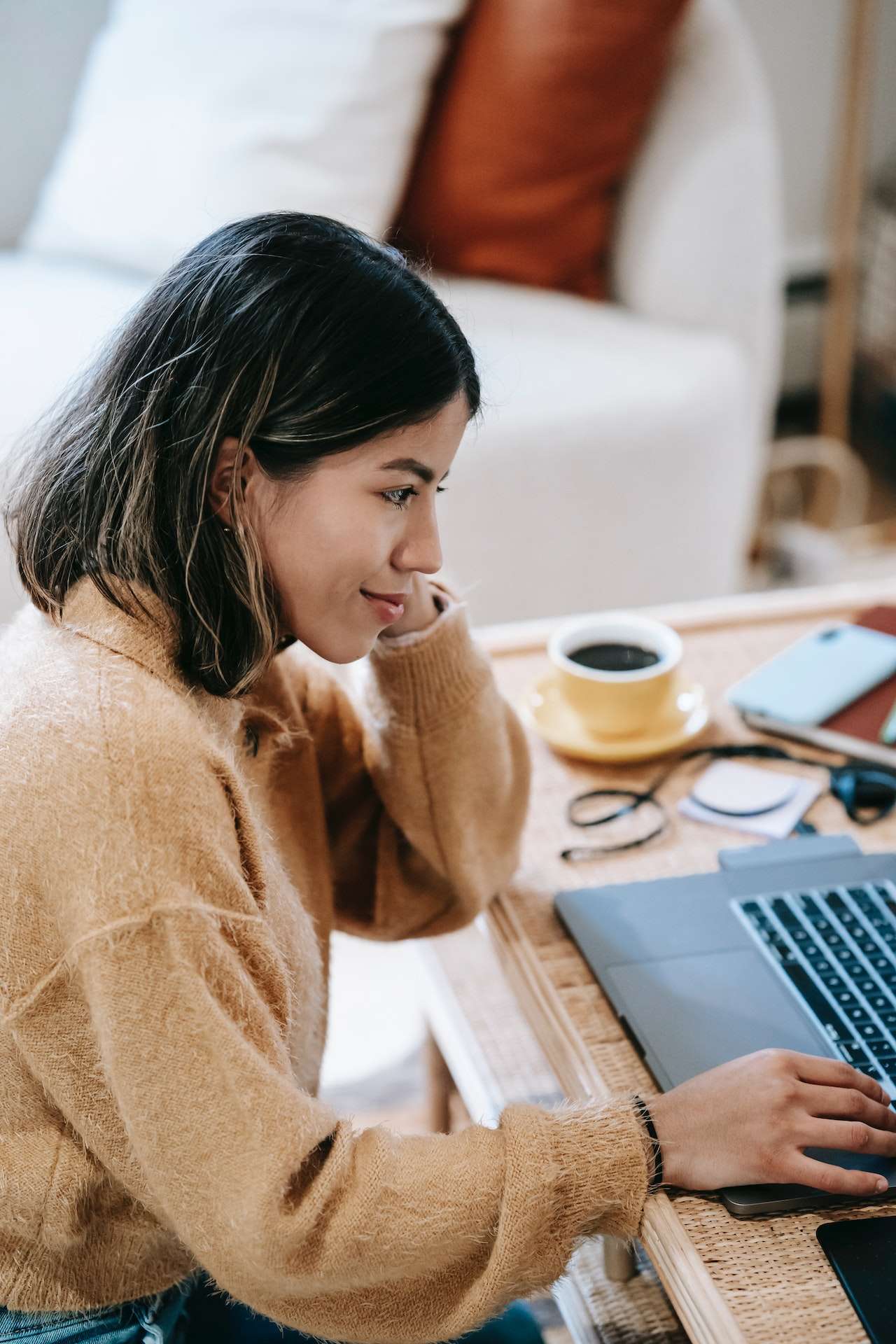 Know how much you deserve.
Even if you're doing what you love, you will eventually get frustrated and burnt out if you aren't getting the right compensation for it. This is especially true if you have a family to support.
Note that we're talking about the RIGHT amount here — which means that it's not too high of a rate but not too low, either.
What are the factors that could affect your rate as a remote worker?
Skills
Evidently, your skills will be one of the primary considerations when potential clients and employers give you an offer. Especially for programmers, marketers, accountants, and similar professionals, you may be asked about the tools and programs you use.
Evidently, the better skilled you are, the higher the rate is as well.
But what if you only know the basics?
The great thing about skills is that you can always improve. A lot of clients and employers are also willing to raise the rate after a given amount of time, so that's one thing you should ask if given a chance to be interviewed.
Check Here for How to Find Online Jobs That Match Your Skills
Experience
Yes, those who say that one's years of experience should not dictate a person's salary. After all, times change, and some tenured professionals may not have the same level of skill as some newbies.
But this does not discount the fact that with experience comes wisdom.
This is why the amount of experience you have would still have an impact on your salary in most cases. This is especially true for
Not sure how much you can earn while working remotely? This complete guide can give you an idea.
Know how to tell your story.
When you're on a job hunt, you're also playing the role of a salesperson.
Your product? Yourself.
If you have any background in marketing, then you'll know that in today's market, it's not about the hard sell. It's about storytelling.
There are two ways for you to tell a story about yourself that will make your dream job more accessible — through the written word (your online profile and your resume) and through your interviews.
Your online profile, application email, and resume
Here are some tips that will help you tell a story about yourself through your online profile and/or resume:
Grab keywords from the job description on the job ad and use these same terms on the unique application email and resume you're sending. This shows that not only did you read the job post thoroughly, but you also matched what they needed. As for your online profile, gather the common keywords you see on different job posts you're interested in.

Yes, you read #1 right. You need to send a different application email and resume to each job you're applying for. You're looking for your dream job, after all. This means that there's going to be something unique on the 2 or 3 job posts you've tagged to be your potential unicorns.

Focus on action and numbers, not tasks. Don't say that your past job required you to meet and exceed sales targets. Say that you exceeded targets by an average of 50% for two years straight.

Start with the most recent activity, moving on to older details. If you think a specific job or piece of information is not relevant to your dream job, then take it out.

If possible, have a short introduction that immediately highlights how awesome you are.
Your interview
Here are some tips that will help you tell a story about yourself once you are invited to an interview:
Prepare an answer to the question, "Tell me something about yourself." Don't give a rundown of stuff that they'll read on your resume anyway. Think of anecdotes and interesting facts about you that match the company's culture.

Be prepared to mention key points in your life in relation to skills that you claim to have. It's easy enough to say that you're hardworking — everybody does that. But proving it? More difficult.

Breathe and relax. Great storytellers don't sound like robots. And when you start sounding like a robot, you end up sounding like a boring chemistry textbook instead of an interesting and captivating documentary about what the job is supposed to be about. Effective breathing helps you collect your thoughts before blurting out an answer.
If you want to find out more on How to Get a Virtual Assistant Job (From Home), read this post!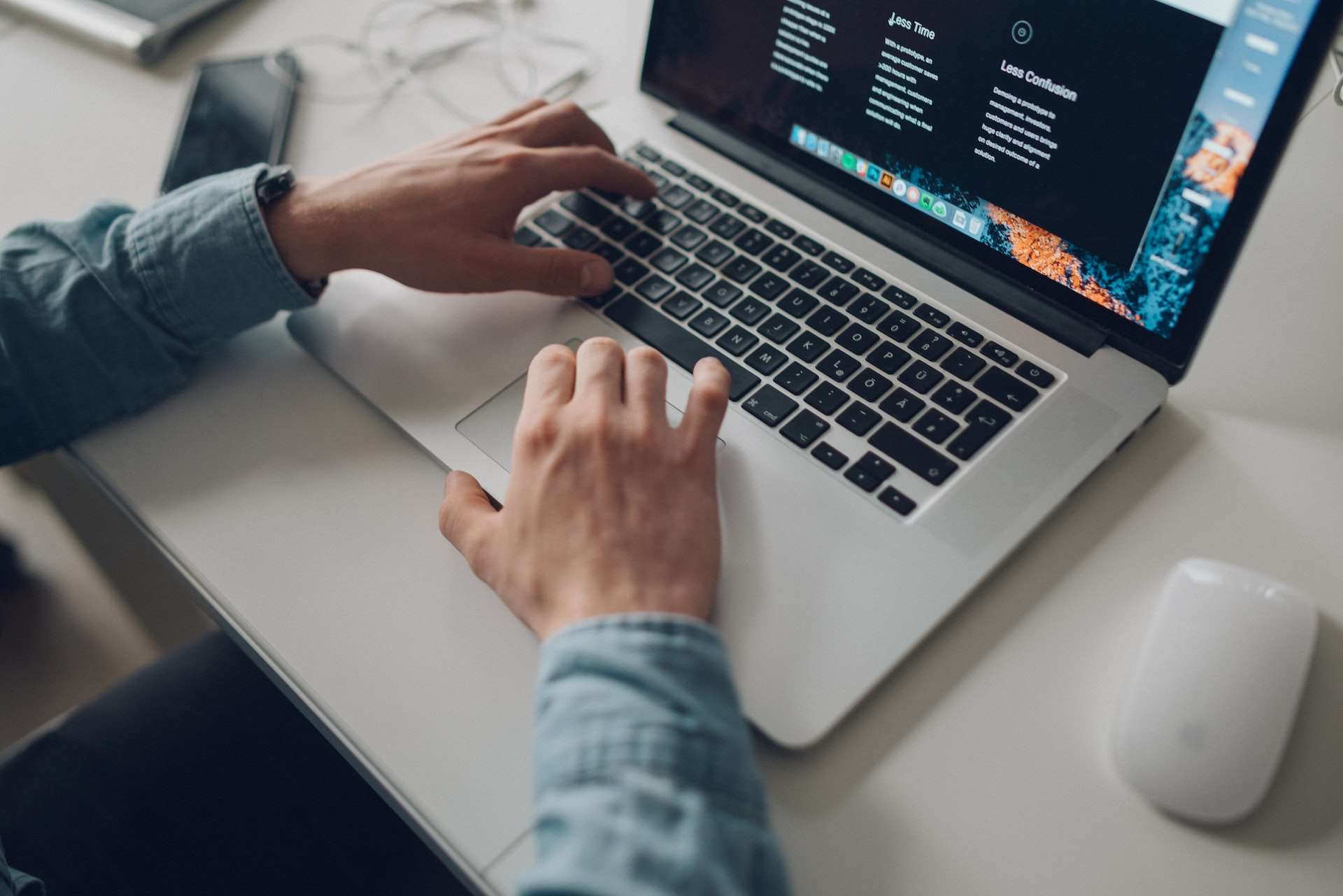 Build the right network.
Building the right network can do wonders for your search for your dream job. It opens doors that you would never be able to open if you didn't know anybody.
Why is networking important, even in the world of remote work?
It's how you meet mentors who can show you the ropes and prepare you for the world you're hoping to enter.

You can meet potential clients or gain access to places where clients can get a hold of you.

You'll have access to the right type of resources that could prove to be useful for the job.

You become an asset to your future clients or employers if you know the right people who can help them grow their businesses.

It paves the way for growth, eventually giving you a reputation that would push you ahead. Once that reputation is built, you won't even have to search for clients anymore – they'll come and find you.
How to build a network
Now that you know just how important it is to build a network, here's the next crucial question. How can you build one?
You can go old school and attend conventions, workshops, and other gatherings where people in relevant industries get together. Make sure you're prepared to give out a business card, a QR code, or anything that would allow you to instantly connect with people you meet there.
Of course, the easier option would be to build a network online. LinkedIn, for example, would be a great place for you to get started. You can also join relevant forums. Ask questions, leave comments and show your eagerness to master your craft.
Do your research.
Snagging your dream job isn't just about letting potential employers know who you are and what you can do. It's also about knowing everything there is to know about potential employers and the industry they belong to.
Get to know the company.
Every time an opportunity catches your eye, don't treat it the same as all the other opportunities you've seen before. Each online job opening is unique mostly because the company behind it will always have elements that make it different from other businesses.
Find out everything you can about it. How big is it? What are their core values? What sets them apart from other businesses?
Having all that information is crucial because:
It can help you tailor fit your resume and application letter according to the tone that matches the company's overall culture.

You can use the information you gather on interviews and tests to show that you are not only interested in the salary but also in becoming an integral member of the team.

It shows that you come prepared and do not take chances, especially when it comes to work.
What if very little information is available?
That's okay. Be honest about what little you know about the company, and don't be afraid to ask questions once given a chance to be interviewed. It's much better to be vocal about wanting to find out more than to jump into the pit blindly.
Get to know the industry.
Of course, it is important to find out more about the industry the company belongs to. This could be one of the deciding factors that will make a company choose someone else over you.
For example, you may be a digital marketer who has been in the business for a few years now. But if a potential client is in sports and most of your experience is in tech, then a potential employer may think twice about hiring you.
This is where your research comes in. Especially if you know very little about the field, read up on industry news and update yourself. This way, you can throw in relevant facts and details during the interview, showing that despite your lack of experience, you still know your stuff.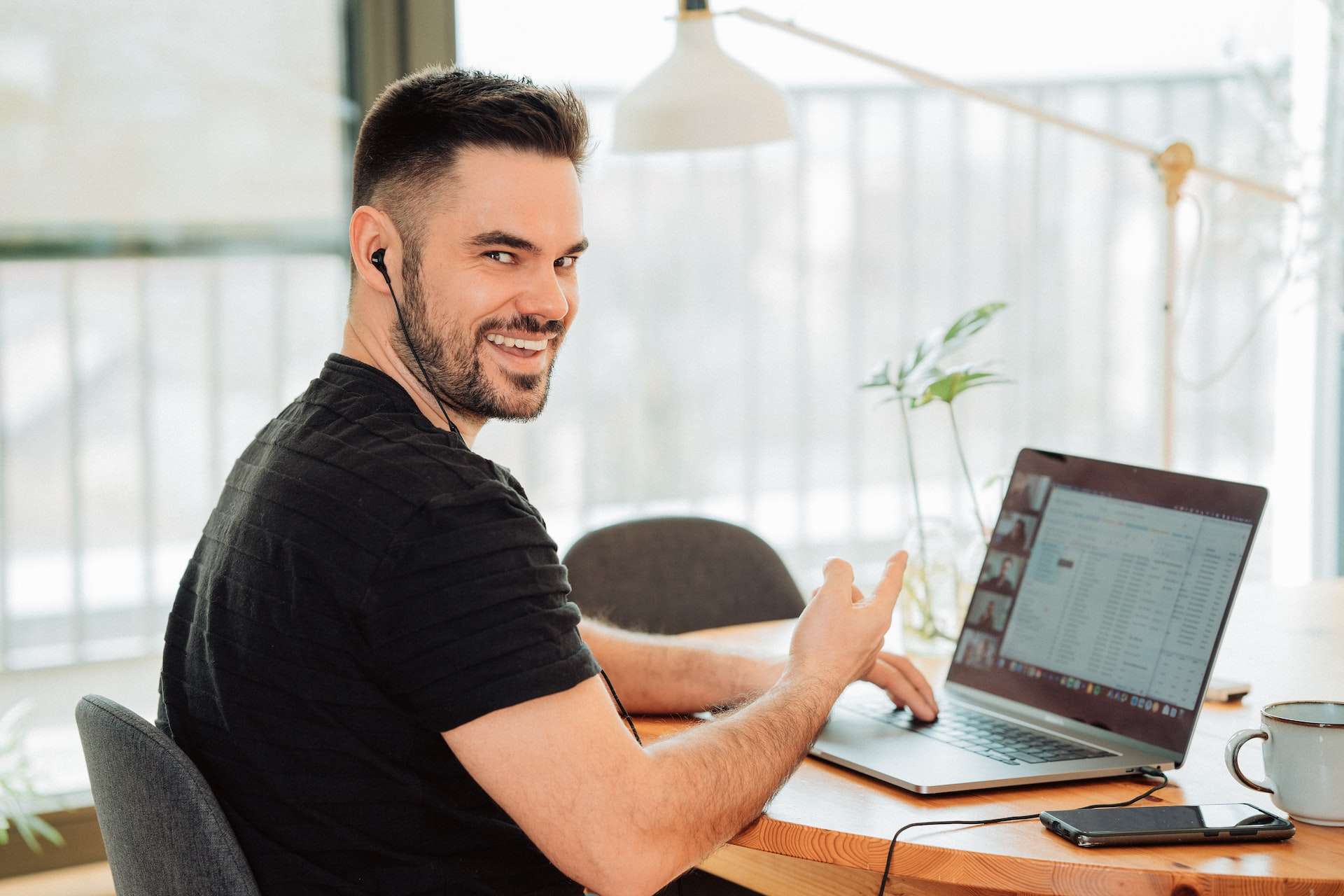 From Where To Apply?
Before getting into the topic, let's learn about some trustworthy platforms from where you can apply online. It can be done either from a VA agency or from a freelancing platform.
Here are some VA agencies to look at:
Some best freelancing platforms to hire a Filipino virtual assistant are:
Never stop learning
.
So what if you've been doing this for years or decades? In case you haven't noticed, the pace is faster now. Workers adopt the latest tools. Industries are using more innovative technologies. Even the lingo has changed somehow. This is why your years of experience may not have any bearing anymore, especially if you've stopped learning new stuff.
The good news is technology has made it much easier to learn even from your own home. Sites like Udemy and Skillshare have online training and tutorials about almost everything. Although it might end up costing you, remember that developing old skills and learning new ones is always an investment in your career.
If you really don't want to shell out any amount, that's okay. There are a number of different tutorials on YouTube as well — all for free. Just do your own research on which experts have YouTube accounts worth following, and you just might pick up a few things that could make a whole lot of difference in your future online.
Are you ready to start hunting for that dream job online? Click here to get started!