The sunny beaches, colorful festivals, and smiling people aren't the only things that make the Philippines rock. Virtual assistants from the Philippines are also the best you can ever find!
The outsourcing industry in the Philippines has been thriving for the past couple of decades, which makes Filipinos no stranger to working for people who are not even on the same continent.
The fact that the industry has ballooned into a multi-billion dollar industry says a lot about the people who work here. And in just a little bit, you'll find out why.
8 Reasons Why Filipinos Make Awesome Virtual Assistants
Yup, much of the success of the outsourcing industry in this small country in Southeast Asia is because of the amazing people out there.
This is why it's also no surprise that some of the best virtual assistants in the world can also be found in the Philippines.
Here's How to find the best Filipino Virtual Assistant, click here.
Filipinos have a high level of English proficiency
For most Filipinos, English is their second language. As for the remaining bunch, most of them consider English as their primary language.
The Philippines is an archipelago, and almost every island speaks a few different dialects. All schools, however, teach English, and most schools in the Philippines use English as their primary language of instruction.
This makes Filipino virtual assistants easier to communicate with, especially when it comes to working.
Many of them also have neutral accents, making them perfect, especially if you plan on giving them tasks that involve getting them on the phone with your clients, vendors, or partners.
Filipinos understand the concept of outsourcing
We said it before, and we'll say it again. Outsourcing is HUGE in the Philippines!
Almost every major business in the US, Europe, and Australia has departments outsourced to the Philippines.
And it's not just contact centers that take care of customer service, technical support, billing, or directory assistance. This also covers business processes like accounting, IT, human resources, and a lot more.
Filipinos can do everything remotely. They're used to getting instructions via phone, chat, or email, which is why virtual assistants from the Philippines are comfortable with whatever setup you may have.
Filipinos are friendly
Ever wonder why there are tons of Filipino nurses, Filipino flight attendants, Filipino customer service representatives, and Filipino every-other-job-that-requires-being-nice?
It's because Filipinos are inherently friendly!
It's insane how they can keep that cheerful tone of voice over the phone even if customers shout at them over some billing problem. It's also amazing how they can take care of complete strangers in hospitals as if these patients were their own.
I guess that's just the way Filipinos are built. They're exposed to sunshine all the time, and they've all turned into little rays of sunshine, too.
*
PRO TIP*
Filipinos can be too friendly sometimes that they tend to avoid what they see as awkward conversations. In fact, sometimes, they'd rather avoid asking questions than opening a potential can of worms. So make sure you emphasize that you are open to questions, especially when it comes to salary, vacation leaves, or clarifications about their tasks.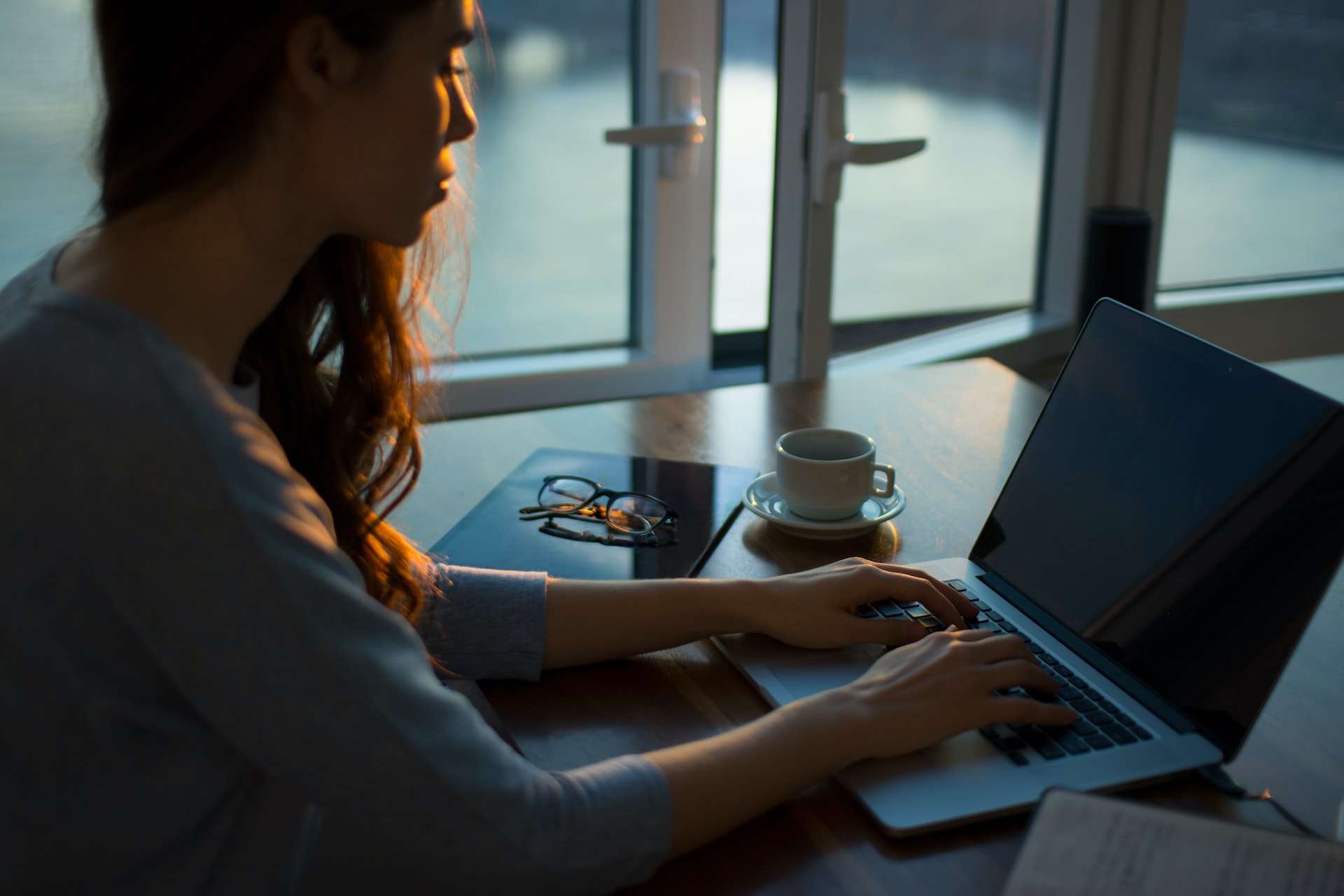 Filipinos will find every way to deliver
Have you seen how resilient Filipinos are? Through every bit of storm and flood, you'll see pictures of them smiling and waving at news cameras, acting as if nothing's wrong. Yup, almost nothing can break that spirit.
The great news is, that's the same character they'll show when it comes to working.
The moment they lose their internet connection, they'll run to the nearest internet café. And yes, the entire country is brimming with places with a strong internet connection because of the huge demand.
Basically, for as long as they say they're gonna work for you, then they're gonna work for you. No matter how deep the floods get or how bad the typhoon gets, expect virtual assistants in the Philippines to deliver the work they're meant to deliver.
Filipinos are exposed to different cultures
The Philippines is a melting pot of many different cultures. You'll see so many tourists and ex-patriates visiting the country all year round.
Because of this amount of exposure, it's easy for them to adapt to every client's quirks and demands.
Philippine history alone will show you why Filipinos have a good understanding of other cultures. The country has been colonized time and again. And each time, they inject a little bit of their colonizers' culture into their own.
Filipinos are always willing to adapt
Filipinos are extremely flexible. They're always afraid they'll offend someone, that they've gotten used to saying "Yes!" to almost every demand.
Worried about being in a different time zone? No worries!
Virtual assistants from the Philippines can work any time you need them.
If you want them working following any US time zone, they'd be more than happy to do that, even if it means they'll have to work through the night.
Filipinos charge less
Did you know that you can hire a virtual assistant in the Philippines for as low as $3 an hour (so that's around $400 a month!)?
That's got to be a lot less than hiring someone local.
Of course, those with more technical and creative skills would probably ask for more, sometimes reaching up to $1,500 a month.
But when you think about it, that's still cheaper than getting an in-person assistant.
What's great about this is that you don't even need to buy a desk or a computer, or spend a little money on providing some office space for your assistant. With a virtual assistant living miles away from you, it's their responsibility to set up their own workstation and pay for the costs that come with it.
Filipinos consider working from home a privilege
Have you seen how bad traffic is in Manila?
Filipinos are used to spending 4 to 6 hours a day in traffic just to get to work and get back home at the end of the day. So when you mention the term "home-based," you'll have a bunch of eager beavers begging you to hire them.
Virtual assistants in the Philippines consider it a huge privilege to work from home. This is why most of them will also do everything they can to make sure they get to keep their jobs for the long term.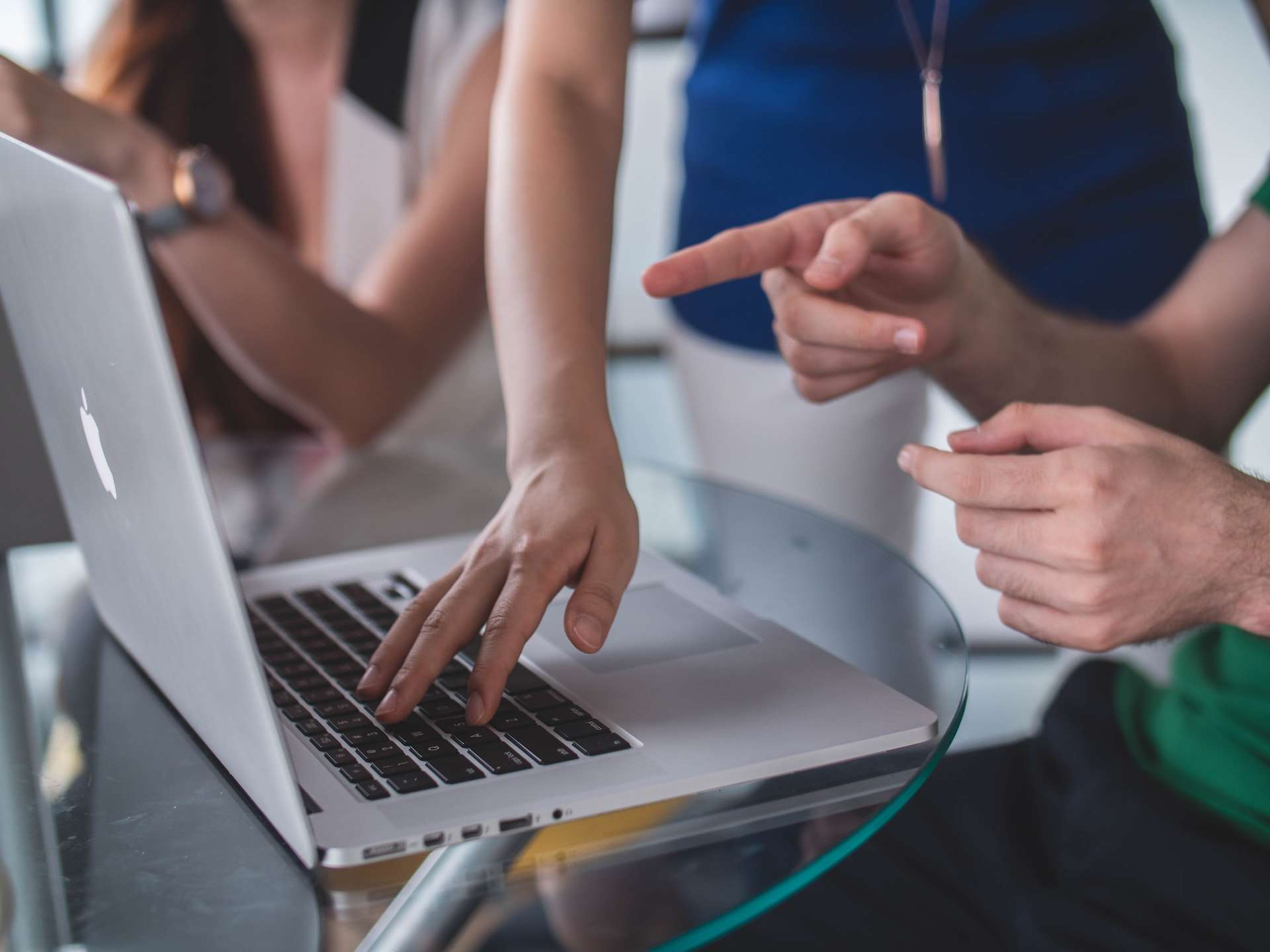 Where to Find the Best Filipino Virtual Assistants
You might be thinking that you'd have to set up a physical office in the country to hire virtual assistants from the Philippines.
Well, you gotta start thanking your lucky stars for technology because you won't even have to think about that.
There are a number of virtual assistant services available online, allowing you to find that perfect match. This means you don't even need an actual physical office there – all you need is that eagerness to finally see why business owners can't stop hiring virtual assistants in the Philippines.
You can start with these virtual assistant services that connect you to Filipino virtual assistants:
eVirtualAssistants
eVirtualAssistants is fairly new to the virtual assistant game, but the entire leadership team and all their staff have extensive experience in remote work and outsourcing. This means that even if the business itself is new, they have enough skills and talent among them to bring you your business needs the way you want them delivered.
Probably the best thing about eVirtualAssistants is the fact that both the employers and the virtual assistants are protected. The service handles payments to make sure neither employer nor virtual assistant can leave the other party hanging.
So if you've read about some instances where the virtual assistant suddenly disappears and stops working, that's okay! Your money stays intact, and you'll have a number of other virtual assistants to replace the other.
The same thing goes for virtual assistants who are in fear of being scammed into working without getting paid. Because eVirtualAssistants stands as the middleman, the VA gets paid for completed work even if the employer suddenly disappears.
OnlineJobs.ph
OnlineJobs.ph has an impressive database of virtual assistants in the Philippines, specializing in a wide range of specializations.
Whether you're content with a fresh graduate who's just looking for an opportunity to get started in the virtual workspace or are looking for an experienced VA who has a wide range of technical skills, you will definitely find a match.
Probably the biggest downside to OnlineJobs.ph is the fact that you'll have to take care of the hiring process yourself. You can post a job and wait for applicants, or you can browse through their database of online workers and reach out to them one by one.
The service works on a subscription basis. However, you are free to cancel your subscription once you've hired a person for the job.
Virtual Staff Finder
Virtual Staff Finder breaks down the hiring process into a few steps. First, you sign up with them and give them a detailed description of the virtual assistant you're looking for. Their testing team then starts looking for candidates who match your needs. From there, the candidates pass through background checks and interviews.
From all the candidates they find, they send you the top 3. You'll then choose who among the 3 you want to work for you.
Outsourced.ph
Outsourced works almost the same way as Virtual Staff Finder. You send them your requirements, and then they take care of the entire hiring process. The only difference is, Outsourced has an actual physical office where a lot of their virtual assistants work.
Again, this process makes it very convenient for you as an employer. However, it could also limit the number of virtual assistants you can choose from, knowing that a lot of Filipinos want to become VAs because they want to work from home, not in an office.
Virtual Coworker
Virtual Coworker lets you choose – you can work on a job description yourself, or you can let their recruitment managers do it for you. Their team will then start to interview people based on the job description. Then, they send you a shortlist of candidates who match your requirements, along with the price they're asking for.
From there, you can interview the people on this shortlist via Skype. Then, once you choose your virtual assistant, Virtual Coworker sets up a payment system for your VA.
Virtual Assistant Talent
Virtual Assistant Talent starts off with a representative calling you so that you can discuss your needs. Once your requirements are clear, they send you a list of virtual assistants who match your criteria. The representative then schedules a call between you and the applicants, allowing you to screen each person thoroughly.
Once you've chosen the right VA for your needs, they send you the bill. Once paid, they orient your virtual assistant and help them set up to make sure they have everything they need before they start working.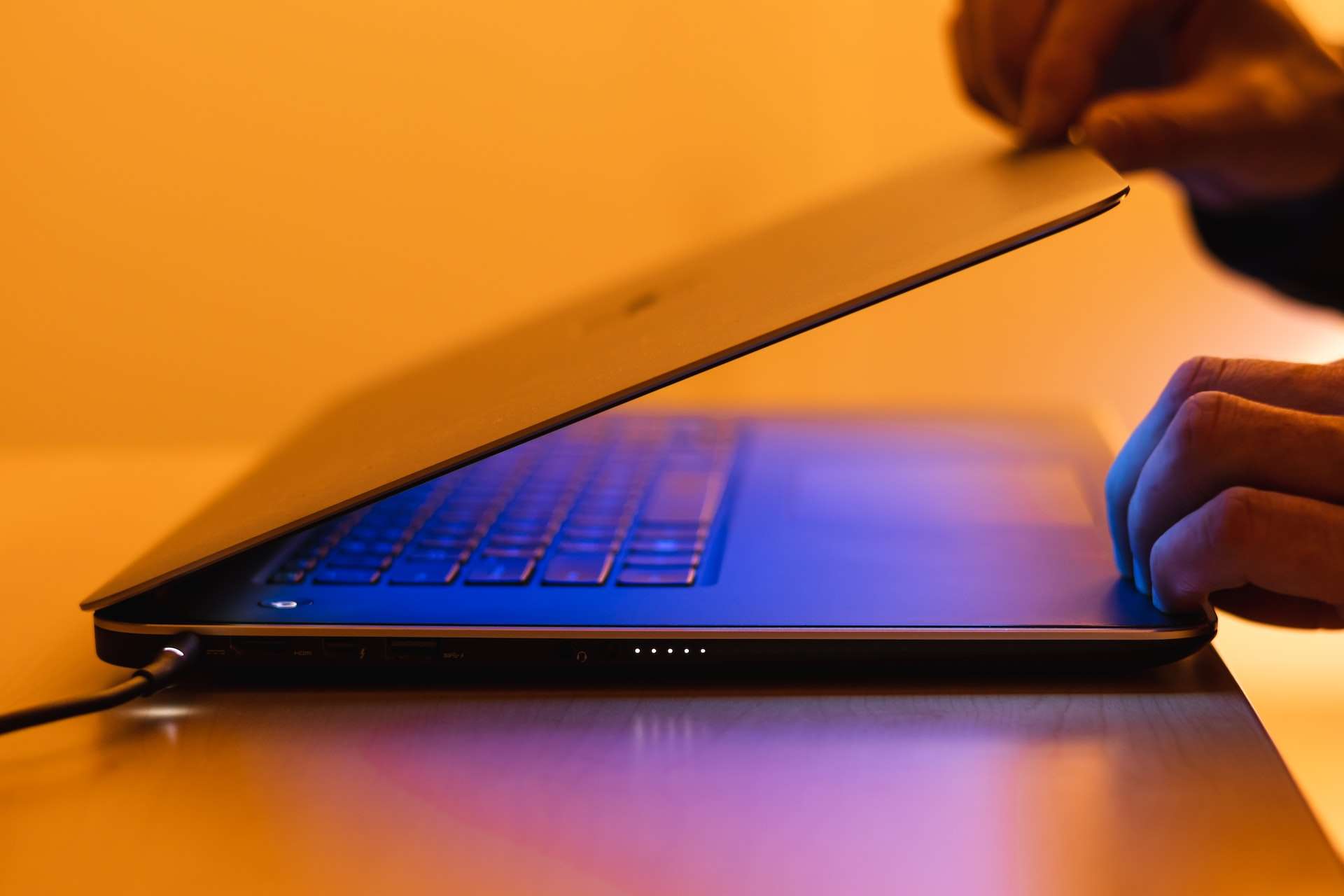 What Virtual Assistants in the Philippines Can Do for You
You know why it's advisable to hire virtual assistants in the Philippines.
You also know where to find them.
This time, let's talk about what kind of tasks you can assign to your VA. This information is something you'll need to make sure that you find the right match.
General Administrative Tasks
Hearing about business owners who absolutely hate administrative work is more common than hearing about those who tolerate it, much less love it.
But that's the beauty of a virtual assistant. They can take care of tasks like:
Managing your calendar and overall schedule

Managing phone calls and emails

Data entry

Document management

Managing your contact list

Coordinating with employees, suppliers, etc.

Basic bookkeeping

Other back-office tasks
Just be prepared to give them access to your files, calendar, emails, etc., and they'll be good to go.
Social Media
If you have a business, then you probably have a few social media profiles here and there or are planning to set up a few. After all, this has become the norm in terms of spreading the word about your brand.
This is one area that you can pass on to a virtual assistant. You can let your VA take care of:
Creating social media pages for your business

Creating fresh content for each of those profiles

Boosting your posts and your page to make sure the right audiences are reached

Measuring page performance and strategizing to improve performance

Checking competitors' social media campaigns so that you can strategize accordingly
You can provide tools that your social media VA can use to ensure efficiency. Social media VAs who have extensive experience are usually well-versed in tools like Hootsuite, Sprout Social, and Buffer.
Research
Every business requires research for one reason or another. And since you've probably been doing this yourself, you also know how tedious and time-consuming this can be, especially if you want your data to be as accurate and as extensive as possible.
This is another task you can pass on to your Filipino virtual assistant. They can do research about:
Suppliers, vendors, and partners who can potentially help your business operations

Resources and tools you need

Competitors and their strategies

Opportunities that can help grow your business

Statistics and other information that could help you get a better view of your industry

Other specific data you require for your business
Make sure you are specific about the kind of information that you need so that you can also expect more accurate data and less wasted time.
eCommerce
If you have an online store of sorts, then you'll probably need a virtual assistant who knows the ins and outs of eCommerce.
An eCommerce assistant can help you:
Write product descriptions

Manage inventory

Do product data entry

Provide chat and email support for inquiries

Handle returns and exchanges

Manage order processing

Edit and post product images
Note that eCommerce assistants are commonly asked to take care of eBay and Amazon accounts, but they are also capable of handling the same tasks if you have your own WordPress site as well.
Digital Marketing
Digital marketing covers a wide scope, so you may want to be very specific when it comes to the tasks you'll assign to your VA. In fact, there may be times when you'll have to assign different VAs according to their area of expertise.
Here are a few tasks that your digital marketing virtual assistant can help you with:
Keyword research

SEO

Content creation

Content management (blog posting, cross-promotion, etc.)

Ad campaigns

Social media
How do you figure out if you only need a single digital marketing assistant or not? It all boils down to how easy or complicated your VA's tasks will be.
If you only need someone who will take care of posting your blogs and on social media while you cover all the content, then you can probably get just one person. However, if you want your VA to take care of creating, posting, and boosting the content, then you may need one person to take care of the content and another person to take care of other tasks.
Note that there may also be overlapping tasks. For example, an SEO specialist could also be the same person who creates your content.
Other VA Tasks
There are a number of other tasks that you can let your virtual assistant take care of, like:
Maintaining databases and CRMs

Data mining and lead generation

Video editing and posting

Managing podcasts and webinars

Forum monitoring and commenting

Graphic design

Transcription

Translation

Collections

Lifestyle management (buying gifts, booking restaurants and flights, dry cleaning, etc.)

Programming or web development

Mobile app development
Basically, the foundation of every virtual assistant is this – if it can be done remotely, then they can do it.
Click here to find 101 tasks you can outsource to a virtual assistant.
In terms of pay, it will, of course, increase or decrease depending on how much work you want your virtual assistant to cover. Their salary may also be dependent on the amount of experience they have, as well as how many technical skills they know.
Just to give you an idea, here's an overview of the usual salary range offered to some of the most in-demand virtual assistant categories:
| | |
| --- | --- |
| General Virtual Assistants | $500 to $800 a month |
| Content Writers | $500 to $700 a month |
| SEO Specialists | $750 to $950 a month |
| Web Developers | $800 to $1400 a month |
| Graphic Designers | $700 to $1200 a month |
| Mobile App Developers | $800 to $1400 a month |
It can also be helpful to understand Filipino culture because this will help you maintain a healthy working relationship with your virtual assistant from the Philippines.
Wondering how to pay your remote employees? Here's how.
Pro Tip
All in all, you should feel your workload lighten up the moment you find that perfect virtual assistant from the Philippines. But if you really want to make the most out of the process, we recommend working with eVirtualAssistants.
eVirtualAssistants takes care of both the employer AND the virtual assistant, so you can be sure that your working relationship will go smoothly. The staff is also very hands-on, so you'll be sure to have all of your concerns taken care of right away.
Ready to hire a virtual assistant from the Philippines? Click here to get started.