Hiring a social media virtual assistant from the Philippines is an excellent way to boost your online brand awareness, place your product or service at your fingertips, increase inbound visitors to your website as well as assist in bringing in new clients and decreasing your overall marketing costs. But before you hire one, there are a few things that you should know in order to make sure that you are getting the most from your money.
In this article, I am going to share with you a Guide to Hiring a Social Media Virtual Assistant from the Philippines. So, let's get started!
What a Filipino social media VA can do?
A typical job description of a virtual assistant would include managing the company's social media presence. Aside from this, though, a social media virtual assistant can also perform data entry activities, answer phone calls, manage your social media accounts, and handle your content on social media.
Filipino social media virtual assistants are more professional in these things and they are fully equipped with the necessary training to carry out all these tasks. They can also perform many other social media activities but generally, a Filipino social media virtual assistant performs the following core activities for business owners:
Create social media profiles
Manage business' presence on social media
Manage business' content on social media
Post business updates/information
Engage with customers
Why hire a social media VA from the Philippines?
Being Filipino is the best thing about the Philippines. Filipino employees are well-known for their appreciable skillset and they all have the ability to meet deadlines without any hassle. So, a Filipino virtual assistant can help you out with almost any task from setting up a basic business to managing its social media accounts.
Most small business owners find it easier to hire Filipino virtual assistants because they are experts and can be cheaper than permanent employees, especially when it comes to hiring temporary employees in their industry. Hiring a Filipino employee (or any other nationality) for a one-time project can cost a company thousands of dollars. On the other hand, Hiring a Filipino virtual assistant is much more affordable.
Moreover, by hiring a social media virtual assistant from the Philippines, you will definitely get your work done faster because these VAs has already polished their skills in the field. You save on time because they have been working in the field for several years, making their services more reliable and efficient. That's why hiring a Filipino virtual assistant to handle your social media accounts is an excellent way to ensure that your business receives the most visitors possible.
In addition, virtual assistants in the Philippines are well known for their English skills. It wouldn't hurt to have an assistant with good English skills as it will help communicate with your clients on social media. Your clients would also be thankful to you if they know your staff is fluent in English.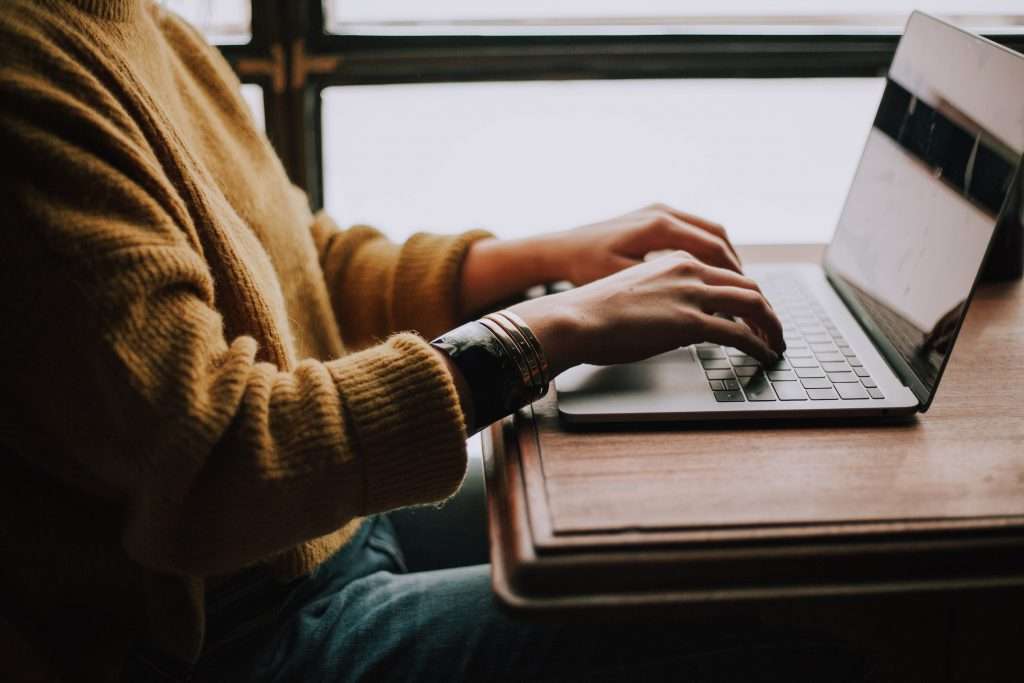 From where to hire Filipino virtual assistants?
You can find Filipino virtual assistants by checking out some Filipino VA agencies on the internet. Some of them may not actually operate in the Philippines, but they are still listed in the different directories because they have received certification from other authorized companies. These agencies would be willing to provide assistance in hiring Filipino virtual assistants. By availing of their services, you can save a lot of money on employing someone locally.
Here are some VA agencies to look at:
You can also hire a Filipino virtual assistant from a freelancing platform. Some best freelancing platforms to hire a Filipino virtual assistant are:
Benefits of Hiring a Filipino Social Media VA
Hiring a Filipino virtual assistant for managing social media activities can be very beneficial if you want to focus on other aspects of your business. Here are a few benefits to consider:
1.   Time-saving
Managing all social media accounts and their various activities takes a lot of time. As a successful entrepreneur, you have to focus on a number of tasks and can't afford to waste your precious time on these unimportant things. This is where a Filipino VA comes into play! After hiring the perfect Filipino VA for your business, all you have to do is just give him/her instructions regarding the work. Following these instructions, your VA will manage your business's social media presence and many other related activities that will free up a lot of your time.
2.   Cost-effective
Another key benefit of outsourcing your social media work to Filipino virtual assistants is low cost. Small businesses often struggle with the cost of hiring permanent workers or paying for benefits for their employees. It is much cheaper and more convenient for you to simply hire them to handle your social networking account tasks instead. This is especially true if you want to hire more people to help with your online marketing efforts.
3.   Professional work
Social media management is difficult to handle and time-consuming work. You have to perform numerous activities and deal with a number of people on a daily basis. Adding professionalism to this work can take your business to the next level!
Filipino VAs know the best ways to connect you with potential customers. They will communicate with your social media audience in the best possible way, thus helping you reach out to a wider market. With such a professional VA, you won't have to spend a lot of your budget on advertising, as your VA will be enough to make your business wider every day.
4.   Get more traffic
Filipino virtual assistants are generally highly experts in bringing traffic to an online business. While handling your business' social media accounts, they will utilize so many skills to attract your target audience. In this way, your online sales will be increased and your time will also be saved, allowing you to focus on more important tasks like generating leads and building relationships with clients.
5.   Minimum training cost
Most virtual assistants need proper training before starting a new job. Fortunately, hiring Filipino virtual assistant for social media management can reduce your training effort as they are already experts in this field. They are well versed in managing social media accounts. Some of them are experienced enough that they do not need any kind of training which reduces your training costs to zero.
What to know before hiring a Filipino social media VA?
Here are a few things to consider while hiring a Filipino social media VA:
1.   Know your requirements
Before taking any steps towards hiring a social media virtual assistant, you need to know your exact requirements i.e what your VA will do for you. You should determine what social media activities you want your VA to handle. These activities can be managing social media accounts, updating content, dealing with customers, and so on. Once you know all your requirements, you can find a Filipino social media VA that can meet them all.
You can ask yourself the following questions to make the requirements more clear:
Do you just want to build your business's online reputation?
Do you need a VA just for updating and managing content?
Will you be using this service to promote your business?
2.   Prefer experience
First of all, there are a lot of different assistant types out there. It's recommended to look into what each one does and find out whether it is something that you need in your business. Some assistants have an appreciable experience in SEO, some focus on marketing, others might be more marketing oriented and some of them can do both. Be careful while hiring as you need virtual assistance just for managing the social media presence of your business. Make sure the VA you're going to hire is already involved in social media activities or at least has some experience in working as a social media VA.
3.   Judge the quality
A lot of people seem to think that while hiring a VA, all you need to do is look at their resumes and choose them based solely on that. This is not the way to go about hiring a Philippines-based social media virtual assistant. You'll have to know more and do some research as well.
In order to know what a VA is capable of doing, you should judge the quality first. Make sure the person you want to hire is enough qualified to handle your social media accounts and has extensive experience in this area. For doing so, ask for references and conduct interviews with all the candidates. Choose someone who performs well and who you think can meet your needs. Once you do this process, you will know you have made the best decision for your business.
4.   Choose the one who makes you feel comfortable
While conducting interviews, you should prefer the candidates with whom you feel comfortable. This doesn't mean they should always be talking to you. It simply means that they should make you feel like you are important and also understand your needs and constantly make you feel this way.
5.   Choose the one who understands your business
The Filipino VAs you are going to hire should understand your business so that they don't hesitate to interact with your audience. For example, if you have a real estate business, your social media presence will make a big difference and you will need someone who knows exactly what real estate is. The easier they can understand your business, the easier they can present your offerings.
6.   Do research
If you want to hire a Filipino social media VA through a VA agency, you need to be careful. Some of these agencies may offer you VAs with less experience and unpolished skills. In this case, you will need to hire another one but while doing so, a lot of your time, as well as money, will be wasted. Thus, before hiring someone, it is important that you do thorough research and find a company that is experienced and trustworthy. You also need to make sure that the company offers a hassle-free money-back guarantee and that you know what you will get for the money you are paying.
7.   See professionalism
Many people assume Social Media is a simple company or hobby that anyone can jump into and become successful. The truth is, it takes professionalism and a lot more than the simple option of a hobby to have a successful social networking business.
Professionalism is highly important in managing the business's presence on social media. When you hire social media VAs, you are entrusting them to represent your business and they will need to represent it without doing a single mistake. So, hire someone professional who will not only understand your business but also add some professionalism to it.
8.   See expertise in managing customers
Social media has now become the fastest-growing segment of websites and a lot of customers prefer buying products or availing services from a business's social media accounts rather than its official website.
So, your social media virtual assistant should be good at managing customers and handling customer service issues. For instance, one of the best ways to get a customer's attention is to make sure that their questions are answered promptly. Your VA can help with this by making sure that the information is clear and that customers are happy with it.
Final Words: Your Guide to Hiring a Social Media Virtual Assistant from the Philippines
If you are looking to hire a Filipino social media VA then this guide should prove helpful. The process of hiring an assistant has become much easier than ever. With so many different virtual assistant hiring sites available, you should have no problem finding someone that suits your needs. Just make sure that you research each site thoroughly before you start hiring.
In addition, you need to look at the portfolio of each Filipino VA. You also need to ask for examples of work that they have done. When you get all of the information that you need, it will be easy for you to decide. So, before you make any decision, make sure that you have looked at everything thoroughly. Only then can you hire the best one.
Contact us today to see our available virtual assistants!