Have you been thinking about hiring a Filipino virtual assistant for your business?
This article will guide you through the complete process of hiring a virtual assistant in the Philippines with other necessary information.
What is a Virtual Assistant?
A virtual assistant is responsible for providing different services to foreign companies. A virtual assistant can assist in the efficient development of your business at affordable rates.
Several companies are working in the Philippines to help find a virtual assistant and organize the relative tasks to enhance the satisfaction of offered services. Knowing that a company's freelancers, contractors, and employees generally offer virtual assistant services is significant.
Some of the services offered by virtual assistants are:
· Reports preparation
· Management of personal tasks like restaurant and hotel booking
· Social media management
· Keeping a record of emails and other appointments
· Event Management
· Keeping a record of digital marketing tasks
· Web development
· Audio and video editing
· Content writing
· Proofreading or general documents
· Project management
The list does not end here; a virtual assistant can do more than just the abovementioned tasks. You can hire a virtual assistant for lead generation, graphic designing, and general administrative tasks.
Why do you need a Filipino Virtual Assistant?
This part is mainly for you if you are unsure about the important merits of hiring a virtual assistant.
Most people started working as a solopreneur for their e-commerce businesses. If you have money, you have power. Therefore, unless you have a pocketful of money, it will be beneficial for you to maintain a lean business.
With the gradually growing business, most people deal with unanswered customer support emails. While some try cleaning up their inbox regularly, others face a massive escalation of these things with continuous business growth.
When you are the only person taking care of everything, there will be less time to take the necessary steps for business growth. Even if you manage most things, you will never get enough time to take care of everything. If it is not damaging your business, it will surely damage your health.
Hiring a Filipino virtual assistant will be your best business investment. For consistent growth of your business, it is necessary to have additional leverage for the next level. A virtual assistant will enhance your business by getting new clients and managing regular business-related tasks.
What are the different types of Virtual Assistants?
To know more about how to hire a virtual assistant in the Philippines, you first need to know all types of virtual assistants available there.
1) Programmer or Web Developer
Hiring a programmer or web developer can be of huge help for:
· Establishing various business websites
· Creating and maintaining WordPress Blogs
· Updating software systems
· Modifying programming and other webpage layouts
Depending upon the delegation of different tasks to a virtual assistant, they can work as an executive assistant to manage different business requirements.
2) Article/Content Writer
Usually, experienced virtual assistants are part of this category. They are mostly writers that work in different jobs like:
· Article writing
· Content creation like eBooks
· Transcription management
3) General Virtual Assistant
These virtual assistants mostly perform administrative jobs and work as data entry specialists. They are responsible for supporting administrative jobs like:
· Research
· Calendar management
· Data entry
· Email management
· Lead generation
· Website management
· Travel booking
· Social Media Marketing
· Blog management
· SEO specialist
4) SEO Specialist Virtual Assistant
A virtual assistant with the specialty of SEO can perform the following tasks:
· Link building
· Keyword research
· Blog management
· On-page & off-page optimization
· Market analysis of Different Niche
Remember, most SEO virtual assistants are not experts but can execute the assigned tasks perfectly.
Things to organize before hiring a Virtual Assistant
What do you need the most help with? This is one of the most popular questions that should be addressed before hiring a virtual assistant. You should write down the most overwhelming things from your working schedule.
Do you need help with social media management? Is it the customer support emails? Alternatively, are you looking for assistance with inventory management? After answering these questions, it will be easier for you to hire a virtual assistant. Eventually, you can decide if your virtual assistant will be part-time or full-time.
You must be sure how much assistance you will require from a virtual assistant. Do you need someone to work 40 hours a week? Or will it be OK to have 20 hours per week?
If you consider someone to work 40 hours a week, you must have a budget to pay for it. However, if you decide to work part-time with a virtual assistant, then be comfortable for VA to work for other people too.
Are you experienced with the specific delegation of this task?
While you can always ask your VA to figure things out; however, some tasks require you to be experienced because of the larger amount of budget involvement. Do you need to be experienced enough to check your virtual assistant's expertise?
For example, an employee might have a tough time figuring things out when he is responsible for the autonomy of Facebook ads and generating 4x ROI with maximum spending of $20 per day.
Also, you need to ensure the maximum training time for the virtual assistant. When you hire someone and invest time and money, you should know the maximum number of days spent on training in the coming weeks.
Once you hire VA for a specific job, it might not be easy during the first few weeks, and you might need to spend a couple of hours daily supervising them. However, it will be easier to manage things once the VA gets the hang of this routine and job.
Why should you hire a virtual assistant from the Philippines?
We often consider hiring someone local within a mile to work with us; however, it could be expensive.
You should be aware it's not just the basic salary, and you should consider various other benefits and collective taxes along with the cost of hiring a virtual assistant locally.
Unless you have a pocketful of cash or a wealthy relative, it is preferable to hire someone by paying the least amount of resources, even if it has to be on different sides of the planet.
Why is a Filipino virtual assistant better than other Nationalities?
Outsourcing has never been new to Filipinos, and the Philippines is the number one country hiring virtual assistants worldwide.
Most Filipinos have a good command of the English language.
Since English is part of the country's official languages, many of the population understand the basics or have higher English skills. Do you know the Philippines ranked at #14 on English Proficiency Index while India was at #28?
They understand your culture.
It could be tough to hire someone overseas when they hardly understand anything about you and your culture.
However, Filipinos are familiar with western culture and watch American TV series more than any other country worldwide.
Most importantly, the cost of labor is relatively low in the Philippines. The annual income in the United States of America is $59,160, only $3660 in the Philippines.
Important Steps How to Hire a Virtual Assistant in the Philippines
Since you understand most of the things now, let us get right into the most important part of hiring the best virtual assistant in the Philippines.
We understand that hiring can be challenging and frustrating at times, and therefore, we will make it easier by breaking this process into manageable parts. Before, let's see some steps and tips on how to hire a virtual assistant in the Philippines.
Virtual Assistant Companies in the Philippines
While selecting a perfect virtual assistant for your job, selecting from highly experienced and professional companies is essential. The continuous high score on the Global Competitiveness Index makes the Philippines the perfect choice for performing writing or managing other administrative tasks.
It does not matter where you find a skilled virtual assistant but look for solid time tracking systems to keep an eye on the productivity level.
1. Virtual Staff Finder
This company has worked successfully for over ten years in the outsourcing business. They highly recommend hiring the best virtual assistant to enhance your business growth instead of performing busy tasks. Chris Ducker, the owner, has written a great systematic guide to paying your virtual assistant in the Philippines.
You can find the perfect VA in five easy steps: signing up, sourcing, testing, having an interview, and hiring the individual. The company assists in defining job descriptions along with selecting and testing the short-listed clients for the interview. They help select the top three candidates for your suggested position and make it easier to finalize the VA for a particular job.
2. Remote Workmate
While Remote Workmate is an Australian VA company, it works on enhancing the offered benefits of hiring a Filipino to work on a remote basis. They offer a free trial period and other recruitment services like reviewing candidates' resumes and constructing job descriptions. Remote Workmate provides the facility of a free employee swap program for swapping up a new virtual assistant in case the previously hired one is not an excellent fit for the entire team.
The company has no branch in the Philippines; however, the candidates are mostly Filipinos and successfully deal with content writing, graphic designing, marketing, customer support, and other sales. Their website suggests hiring a Filipino virtual assistant because:
· It's fast and reliable
· No work and no payment policy
· A single payment covers payroll management and other services of the employee
3. Pepper Virtual Assistant
This virtual staffing company is located in Manila, Philippines, and they charge hourly for services like web designing, call centers, administrative tasks, internet marketing, and web development. The company works with full-time and part-time virtual assistants that are only payable when they fully work the assigned hours.
You can check their credibility by getting free five hours services and decide if they will be a great fit for your business. You can start the hiring process by signing up, selecting a preferred plan, and availing of the free trial process.
4. Task Bullet
The company has offices in California and Manila. The company utilizes Filipino-based virtual assistants to achieve new milestones for your business. You can trust this company to perform tasks like social media marketing, data entry, writing, administrative support, and accounting.
While the company is offering services in America, it can assist in enhancing the outsourcing potential of your business by hiring Filipino-based virtual assistants. The company will complete your tasks with easy steps of signing up, paying off initial hours, and assigning you a personal virtual assistant instantly. Your virtual assistant will help perform detailed jobs, check-ins, send reports, and write transcripts upon your preference.
5. GoVirtuals
It is one of the best companies to offer virtual assistant services in the Philippines. Deanna Visperas, the owner, has more than five years of experience in the Virtual assistant service industry. Being a Filipina, she understands the cultural barriers and other steps to fill the gap between different organizations. Therefore, she understands the best when it comes to hiring the best virtual assistant.
Go Virtuals can help more than making appointments and cleaning up the messages in your inbox. The staff is well trained in brand strategy, lead generation, graphic designing, bookkeeping, and data research.
Here are some VA agencies to look at:
Some best freelancing platforms to hire a Filipino virtual assistant are:
Most Recommended Cities to hire VA from the Philippines
According to the detailed report of Freelancing.ph's Annual report 2016, an average of three-quarters of freelancers are available in Luzon, the major island of the Philippines. Alternatively, 47 percent are in the capital city of Manila.
While Manila offers the highest number of VA in the country, there are higher skill-level tests and direct flights to many other major cities of the country. Apart from everything else, it has a higher wage rate, where it can be relatively difficult to travel sometimes.
We mostly hire from Cebu with rented out space dedicated to more than 10 employees. The lower wages of Cebu and idyllic work settings make it a small pool of virtual assistants. Hiring your virtual assistant from Manila, Iloilo, Cebu, and Davao City is highly recommended because of the reliable internet connection there.
Five steps for hiring the best Virtual Assistant
When you post a job on any job board, you get swamped with hundreds of applicants; however, it is impossible to interview each one to select the perfect virtual assistant. Therefore, selecting from the top ten candidates of the platform is recommended.
We have compiled a five-step process to hire the best virtual assistant for your business. This will quickly remove the undesired candidates and select the best virtual assistant.
1. Application Review
You need to review the applications after submitting the job posting. You can give basic instructions and keywords along with the job posting. You can ask, "why should we hire you?" As a result, you can get rid of all the applicants not following the given instructions.
You can review the application in English only. If writing is an important part of your job, consider removing applicants without English proficiency. 
Finally, you can remove the applicants that are not suitable for the skill set. Always avoid applicants with trendy skills when watching out if someone says they are experienced with SEO, PPC management, private labeling, Shopify, eBay blog writing, Seller Central, and Helium.
Stay focused on selecting the top 10 candidates from all other applications. This will make it easier to hire the best virtual assistant.
2. Test
The next step is to review all the applicants who read the instructions and made it through the job posting.
You need to inform them about scheduling a Skype interview and a screening test. You will ask the basic information like name, available joining date, and expected salary during the screening test.
You can also ask them to give a small test like:
· Internet speed test and screenshot for verification
· Writing a short caption for a picture
· A small typing test with a screenshot for its verification
Understandably, applicants perform typing tests several times to get the perfect score or might ask someone to help with the caption too. It is fine because the fundamental purpose is to see some commitment toward the job.
The next step is eliminating all the candidates who did not complete the test, performed poorly and have high salary expectations.
3. Arrange a Skype Interview through text messages
This Skype interview is for all the candidates passing the screening test. You must arrange a comfortable time for a Skype interview through text messages. Just inform candidates about a video Skype, so they do not have anyone else to assist in completing the interview.
You need to have an interview with all selected candidates simultaneously. There are higher chances that 10-25 percent of the candidates will not show up for the Skype interview.
Keep asking the same question to all the candidates and plan an interview of 30 minutes with 10-15 questions from each applicant.
Eliminate all candidates who failed to complete the interview and couldn't provide perfect typing or customer service during the job interview.
4. Arranging a Skype Video Interview with the Top Three Applicants
After arranging a video call interview, check if the applicants have lied about their qualifications or if there are other red flags in their resumes. What makes this candidate the best fit for the company?
By this point, you will already feel gut about the best applicant for your job.
5. Finally, Hire and Sign a Contract
When you have selected a virtual assistant for your job, you need to write rules, job description, responsibilities, and salary details before letting them sign this Contract. It would help if you clarified the number of working hours in the Contract.
Always wait for the final candidate to sign the Contract before informing other applicants about not getting the job. If you have a flexible budget, consider hiring more than one candidate.
Some of the most important interview questions:
After selecting the top Filipino candidates, you need to learn a little bit about them before heading forward to hire them. Divide these questions into three different categories:
1. Background Questions
Asking these questions will help to get the essential background information. For example, you should always ask about the previous working experiences of the candidate, and you can ask if he had a job before.
How many hours per week was he working before? What is your favorite way of communicating with others? Asking these questions will validate your perception concerning their communication skills and maturity level.
Moreover, you can ask if they will work as Philippines home-based virtual assistants. The answer to these questions will make their availability and your decision to hire them quite clear.
2. Skill-based Questions
Are your candidates good at their skills? How good will they be to the client if they provide customer services?
You can test their technical skills and experiences with these questions.
"What are your core services and skills?" What are your strengths and weaknesses?
"On a scale from 1-10, how do you rate your ABC skills?"
You can expand the expectations from your virtual assistant by asking these questions and checking their qualifications.
Always remember, their skills don't represent their credibility to perform well at work, and it's just a representation of their confidence level.
Ask if they can send three examples of their offered work services.
Their portfolio will reveal their actual potential to succeed at work. It will help in seeing whether the candidate will be able to fulfill your expectations.
3. Teamwork Questions
How well is your candidate performing best within a team? Is he or she good at interacting with other people? How do they see themselves handling an intricate cross-cultural project? How would they address a client's need? What is the perfect way to sort out such a situation?
The answer to these questions will represent their dedication to work, and a positive response will ensure that virtual assistants will be able to assist clients during tough times.
What is the best way to manage a healthy relationship with difficult group members?
Remember, if hiring more than one virtual assistant for your business, you must ensure they can easily communicate or collaborate.
"Have you ever worked for a foreign company before?" "How was your experience?" "How long did you work for them?"
If you receive a satisfactory answer, then your Filipino virtual assistant is ready to adjust to working in your time zone.
Here are some other questions to ask your applicants:
· What was your previous job?
· Why did you leave that job?
· Do you have any experience with customer service, eBay, Shopify, and Seller Central?
· What were your primary responsibilities at your last job?
· What makes you a perfect applicant for this job?
· Tell me a little bit about your hobbies and other interests.
· Where do you see yourself in the next ten years?
Training of Your Virtual Assistant
Now you know all the necessary information on how to hire a virtual assistant in the Philippines. After hiring, it's recommended to reserve the first month for training your virtual assistant as it's extremely important to help your virtual assistant establish better job understanding and have all training material ready to get started.
Some of the basic training materials are:
· SOPs
· Screencasts
· Ecommerce training courses
Standard Operating Procedures (SOPs)
Following a set of SOPs is helpful while training your virtual assistant and extremely effective in giving clear instructions to perform a specific task. Remember, the SOPs are just guidelines, and you should encourage your virtual assistant to update these SOPs regularly.
Screencasts
Screencasts help give directions to your virtual assistant about performing a particular task in your preferred way. These are especially helpful if your virtual assistant is great at visual learning. Screencasts can also be very beneficial for Amazon virtual assistants as they help manage tasks like order fulfillment, Amazon PPC management, setting landing pages, and so on.
Ecommerce Training Courses
E-commerce is in the early stages in the Philippines, and most applicants are not experienced in e-commerce. Having some e-commerce experience is always a plus point during the hiring process for a virtual assistant, and Digital Marketers mostly offer these courses.
Assigning the first tasks to VA in the Philippines
Assigning small tasks to your virtual assistant in the first three months is highly recommended. This will be about training them concerning the company's processes, people, and products. Remember, asking them to manage the Seller Central buyer massages in the first three days is a bad idea.
Some examples of good first tasks are:
· FBA shipment audit
· Proofreading articles
· Price auditing
· Social media posting
Expecting ROI within the first few months is ridiculous, and it is normal to wait and reduce employee turnover after hiring your virtual assistant.
Consider assigning important tasks like product editing and customer services when virtual assistants start progressing. Depending upon their work performance, you can gradually enhance their responsibilities.
Drawbacks to watch out for
Here are a few things to remember before hiring a virtual assistant for your business.
·        Be aware of job hoppers
It is one of the most faced problems while hiring a reliable virtual assistant. Most of them disappear, and the fundamental reason could be that online jobs are considered "gigs" in most of the Philippines.
It is getting better with time, and people have started viewing online jobs as a full-time profession. However, some leave after finding a "normal job" and only work for a couple of months. Many people leave their job because of getting bored with them.
Granted that this perception is changing and working online has been viewed as more of a profession over the years, there are still people looking to work as VAs for only a couple of months and then leave when they find a more "normal" kind of job.
Then some leave when they get bored from a job. Therefore, it is important to check their resumes to see if they have worked on a job for at least two years. If they have changed five jobs in five years, then watch out for this is a red flag.
·        Protect your Intellectual Property
We must admit there is no guaranteed protection of your intellectual property while working with a virtual assistant. You can construct a non-disclosure agreement, but it will be hard to prosecute your virtual assistant if it damages sensitive information.
·        Be cautious
Most Filipinos are trustworthy in dedicating their time and efforts to completing the assigned tasks. However, you should never blindly trust anyone and not think about giving sensitive information in the first week of your job. Start with something little and check their trustworthiness.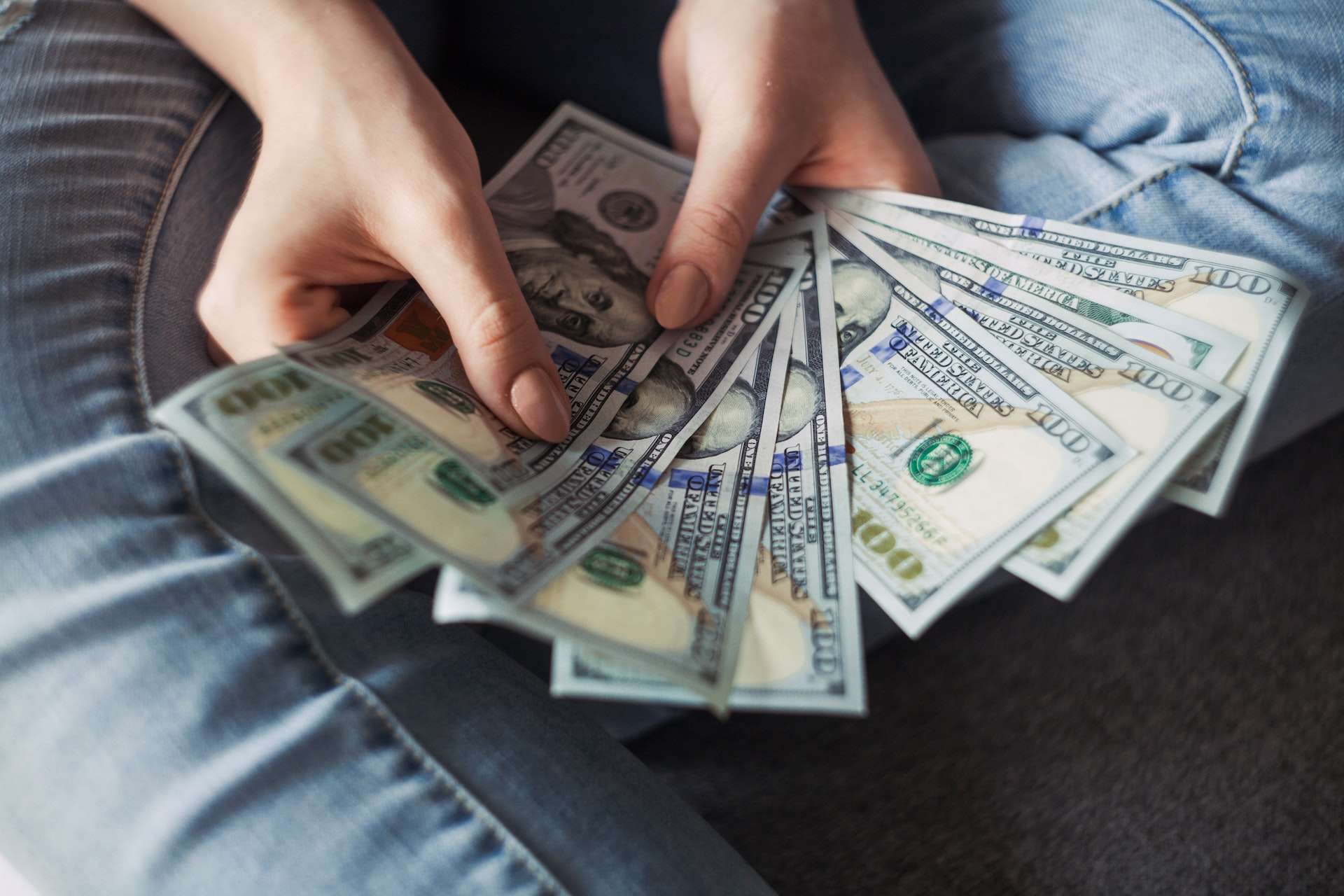 How Much to Pay Your Filipino Virtual Assistants
Philippines virtual assistant salary (per hour) should be decided on the following criteria:
· Job role
· Skillset
· Total years of experience
Chris Ducker, an expert in hiring virtual assistants, gave a list of Philippines virtual assistants' monthly salary ranges:
· Content writer $500-$700
· SEO Virtual Assistant $750-$950
· General Virtual Assistant $500-$800
· Graphic Designers $700-$1200
· Web Developers $800- $140
It is just a rough estimate and depends upon you to decide your virtual assistant's salary based on their experiences and work performance.
How to Retain Your Virtual Assistant
When you have hired a Filipino virtual assistant, and everything is going well in the first few months, then you can make them a long-term member of your business by following these points:
·        Opportunities for Growth and Learning
Most Filipinos have adaptable personalities, which is the fundamental reason for their success in working abroad. A hardworking Filipino virtual assistant will always appreciate learning opportunities. When your VA sees growth opportunities under your supervision, it will also help enhance your business's productivity.
·        Little Things Are Important
Little things are an important part of sparking joy and improving work performance. Some examples are as follows:
· Provide healthcare facilities
· Recognize and appreciate their efforts
· Provide reasonable leaves per year
Conclusion: How to Hire a Virtual Assistant in the Philippines
It is extremely difficult to hire someone to perform the important tasks of your business. It is harder when the hired person is living on the other side of the planet.
Rest assured, Filipino virtual assistant hiring has always been the best decision for the growth of different businesses. If you have hired a reliable candidate, then apart from making a huge difference to your business growth, it can help you experience a different culture too.