Finding the best virtual assistant often boils down to one important thing – looking in all the right places. That means heading to the best virtual assistant companies out there.
You see, top-notch virtual assistants know where the best offers, the best projects, and the best employers post the right jobs.
But why do you need a virtual assistant in the first place? Watch this video to find out.
So if you want to hook the perfect virtual assistant who could help you grow your business, you have to start hanging out where they hang out.
10 Virtual Assistant Companies to Check Out
The cool thing about hiring a virtual assistant is that there are virtual assistant companies where a huge number of great virtual assistants can be found.
No need to post your job ad on random job sites – you'll only end up wasting your time with all the wrong candidates.
Here are 10 virtual assistant companies that can help you find the perfect virtual assistant for your business.
eVirtualAssistants
eVirtualAssistants is fairly new in the industry, but if you combine the experience of the entire team behind the business, you're looking at decades of high-quality remote work.
To use the platform, all you need to do is create a profile that shows your business name, logo, and a short company description. This allows potential applicants to see whether your business is an entity they would be interested in working with.
From there, you can start posting a detailed job ad that shows what kind of virtual assistant you're looking for, what skill sets you require, and what salary you're willing to offer.
Once the ad is posted, expect virtual assistants to start sending their applications in a matter of minutes. You can review each applicant's profile to see who looks like the right fit and who doesn't seem to match what you're looking for.
eVirtualAssistants also has its own messaging system that allows you to chat with each applicant in real-time. This means that you get to ask questions and find out more about potential applicants right away.
Because eVirtualAssistants' platform is straightforward and easy to navigate, it makes hiring a virtual assistant a lot easier. It also gives you control over who you hire instead of being handed a virtual assistant that you did not personally pick.
eVirtualAssistants also has the commitment to help bring more opportunities to Filipino virtual workers who have the right skill sets but are not being given the right opportunities. So when you use eVirtualAssistants' service, you'll know that it's all for a good cause.
Here's how to find virtual assistant candidates — the best ones, at least — for the job.
Task Bullet
Task Bullet uses a unique "bucket" system. Basically, you buy a bucket that contains working hours. Depending on the bucket you purchase, your virtual assistant will work the number of hours until your entire bucket is consumed. Once you're out of hours, all you need to do is purchase another bucket to continue.
The bigger the bucket you get, the cheaper each hour becomes. For example, a bucket of 20 hours costs $220, which means that you pay $11 per hour. The biggest bucket available costs $1560, which boils down to $6.50 per hour.
Because of this system, you're free from long-term commitment. You don't need to worry about fulfilling a certain contract.
Task Bullet notifies you every time your bucket is running low on hours. This allows you to avoid delays in the work you expect to be done in the event that you run out of hours without you noticing it.
Virtual Staff Finder
Virtual Staff Finder is a bit more involved in the hiring process.
Basically, you pay for the service right off the bat. Once payment is made, you'll be asked to fill out a form that asks for your requirements. This is where you let them know what kind of virtual assistant you need, what skills you expect from them, and how much you're willing to pay.
Once they have all the information they need, their sourcing team will start hunting for virtual assistants that match your expectations. They'll also start interviewing and testing the applicants to help them come up with 3 final candidates.
While all this is going on, they'll give you access to materials about outsourcing. This can be really helpful, especially if it's your first time hiring a virtual assistant.
You'll then have the chance to interview the 3 final candidates and choose the one that impresses you the most.
Although a huge part of the workload is lifted from your shoulders, this system may not work if you're the type who wants to be completely involved in the hiring process. You may also assess candidates differently, which means that they might reject someone who might have gotten a better chance of getting hired if you're the one to check on them initially.
Here's How To Deal With Different Remote Employee Personalities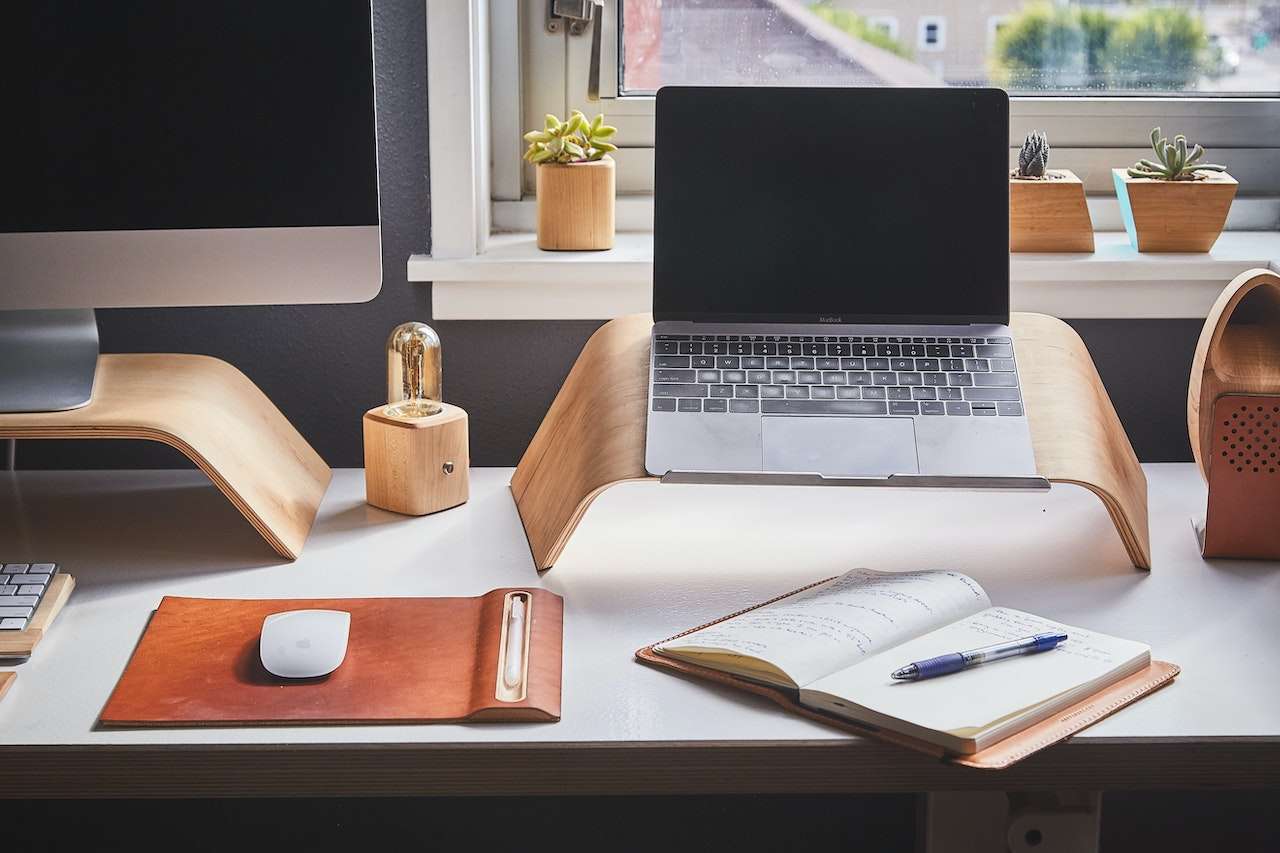 Upwork
Upwork is one of the older virtual assistant companies out there.
You start off by posting a job ad. Aside from waiting for people to apply for the post, you can also browse through the available virtual assistant profiles to see who matches your needs the most.
Upwork normally works on a bidding system. Virtual assistants would send you their bids on how much they will be charging for the project or job you're offering. From there, you can evaluate which bids you want to get.
The system itself allows you to pay your workers, share files, and track their progress. Upwork takes a huge percentage, though, which means that instead of your virtual assistant enjoying their full salary, they would still have to share a piece of the pie.
Upwork also limits the number of virtual assistants in its database. If they think they have enough content writers, for example, anybody who attempts to create a new virtual assistant profile under this category will not be approved. Although this ensures that the people already in the system get prioritized, it also means that there may be talented assistants out there who are not being given a chance to join the platform.
The bidding system may also get in the way of your judgment as an employer. Make sure you assess each profile carefully, not just based on the price they're bidding, but on their overall experience and skill set. Some virtual assistants go really low on their price but are unable to deliver the quality that your business deserves.
Outsourced
Outsourced has an actual office in the Philippines, a place where the best virtual assistants in the world can be found.
Their process is fairly simple. You tell them your requirements and expectations from the virtual assistant you want to hire. Outsourced then does the entire hiring process for you and even lets the virtual assistant work from their office. This allows them to oversee the person's daily activities.
Of course, the virtual assistant still directly reports to you despite their physical presence in the Outsourced office.
This does limit your options, however, as most virtual assistants in the Philippines would prefer to work from the comfort of their homes. I mean, have you ever heard about traffic in Manila? The moment you experience it, you'd probably want to work from home, too!
You may have to think about the cost, too. It's actually great that they have a desk all set up for your future virtual assistant. This means that your VA won't be giving you the usual excuses – their laptop broke down, their internet connection is faulty, or their dog died.
However, this also means that you're probably going to spend a little bit higher because of the overhead cost that Outsourced is shouldering, as opposed to hiring a VA directly and having them worry about their own equipment and workstation.
OnlineJobs.ph
OnlineJobs.ph is another popular virtual assistant hub for remote Filipino workers. It allows you to post a job ad on their platform and contact a number of virtual assistants in their database, depending on which subscription package you want to get.
OnlineJobs definitely has one of the biggest virtual assistant databases in the industry. However, it also leaves all the risk and all the work to you. You hunt for the best profiles, interview them on your own, and would have to do the process all over again should your VA magically disappear.
Virtual Coworker
When you start working with Virtual Coworker, you'll be given two options. You can either write your own job description or work with one of their recruitment specialists and explain what you need (which is perfect if you feel that writing an effective job ad is not your forte).
From there, the recruitment team will scour the interwebs for the perfect candidate who matches your needs. Once they have a shortlist, they'll send you the profiles along with the expected salary of each VA.
You can interview these candidates via Skype. After that, all you need to do is sign the paperwork, and the Virtual Coworker team sets up your payroll and online management system. They will also provide ongoing support while you work with your virtual assistant.
This is definitely efficient and saves you from the trouble of monitoring your virtual assistant too closely. Of course, this service may also come at a higher price. You may want to compute your potential cost if you just sign up for your own team monitoring software – it may turn out to be cheaper.
Virtual Assistant Talent
Virtual Assistant Talent is another virtual assistant company that's highly involved in the hiring process.
They start off with a phone consultation where their team asks you about your VA requirements. Once that's done, they'll send you the resumes of the virtual assistants in their database that best match what you need. This is where you get the chance to come up with a shortlist of candidates that seem right for the job.
Virtual Assistant Talent's representative then sets up conference calls with the candidates you choose so that you can interview them. Once you choose a final candidate, you'll be billed for their service.
Once the invoice has been paid, they will initiate the onboarding process, where the ground rules are discussed.
If you want to master how to manage virtual assistants remotely, click here!
Outsourcely
Outsourcely gives you the freedom to hire your virtual assistants the way you want them done.
You have two options to start your VA hunt – post a job ad or browse through the virtual assistant profiles based on their skill sets.
Once you find the right candidates, you can choose your own method of interviewing them. You can send them questionnaires via email, talk to them via Skype, or conduct a video conference. It's up to you to choose the most efficient way of assessing each candidate's capabilities.
Basically, Outsourcely only serves as a marketplace of sorts where you can get connected to virtual assistants.
MyOutDesk
MyOutDesk also has a straightforward process. You tell them what you need, then they'll hire a VA for you.
You start off with a consultation where the company will assess what kind of virtual assistant you'll need. From there, they'll send you recommendations on who can match your needs.
Although MyOutDesk has gotten great reviews from business owners and professionals, they are currently focused on catering to clients from the real estate industry.
Why do you need to visit these places to look for a virtual assistant? Here are a few good reasons why.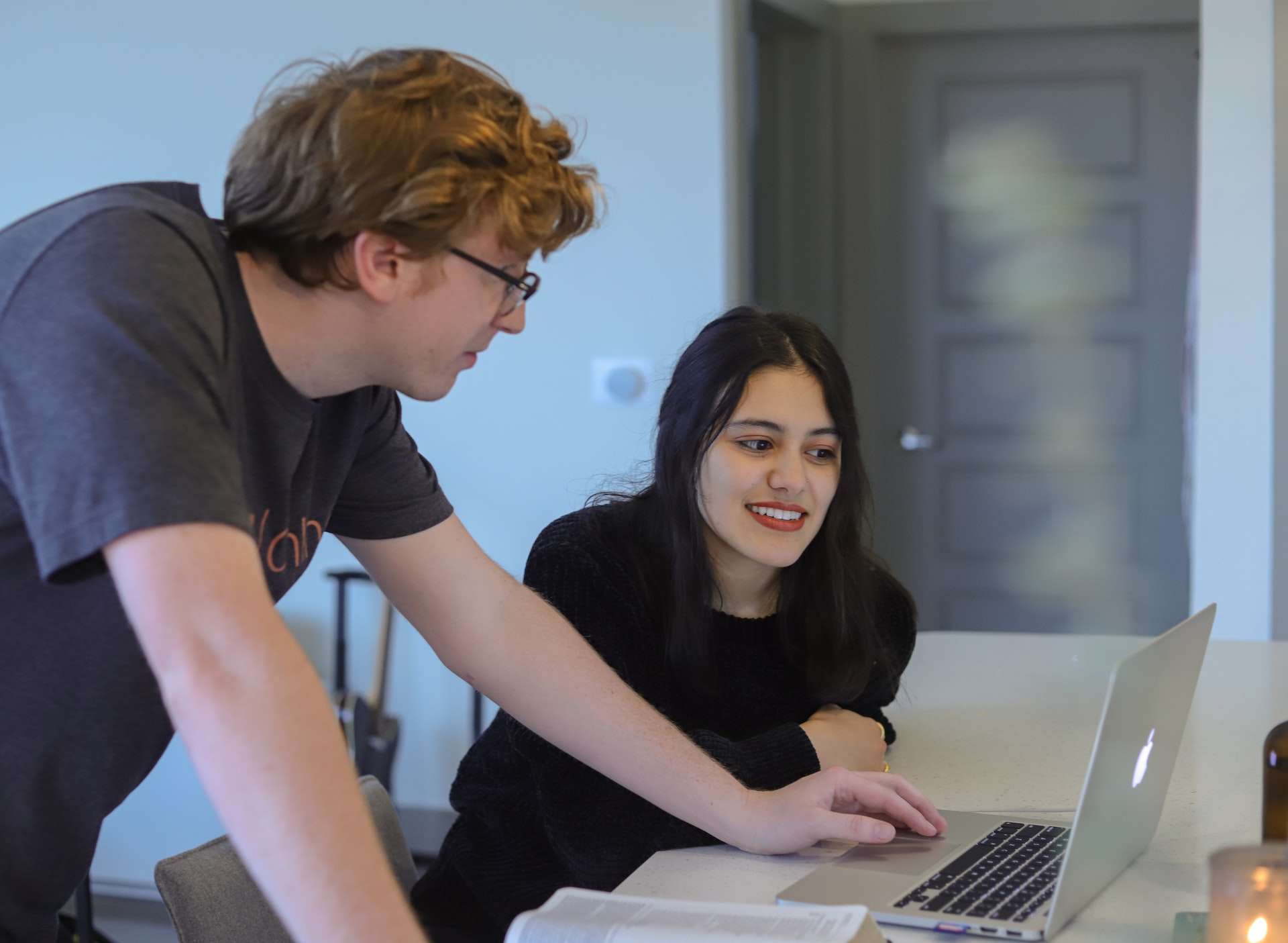 Factors in Choosing the Best Virtual Assistant Company
You've got the list.
Now, it's up to you to figure out which virtual assistant company is gonna give you the best results for your time, money, and effort.
Here are the most important factors you should be looking at when choosing the right virtual assistant company.
Cost
Some virtual assistant companies may charge you for every job ad you post on their system.
Some, who assist you all the way to the time you hire a virtual assistant, may also charge per employee you hire.
There isn't really a single best payment method or subscription system. It all depends on how extensive the service is, how many virtual assistants you're planning on hiring, and how hands-on you will be in the process.
Of course, you're going to have to look at what's going to fit your budget as well.
For example, a certain virtual assistant company may charge you $70 a month, allowing you to post up to 3 job ads and contact up to 75 potential virtual assistants.
If you're looking for a full team that includes a graphic artist, a web developer, and an all-around general assistant, then this may be a good deal for you. But if you only need a single virtual assistant who can take care of general admin tasks, then this may be too much.
But what if a certain virtual assistant company charges you just a bit more than that every month but also takes care of the entire hiring process?
If all you need to do is let them know what you're looking for, and they'll deliver the perfect match for you within the given timeline, then that would definitely be even more bang for your buck.
More than the cost of signing up for a subscription, you would have to think about the cost of paying your virtual assistant, too. Here's a complete guide on how much virtual assistants are paid.
Process
Different virtual assistant companies also have different processes. If this is your basis for choosing the right virtual assistant company, a little self-assessment goes a long way.
How much time and effort are you willing to put into hiring a virtual assistant?
Are you willing to let others take control of the hiring process?
Or would you maybe be more comfortable in being fully hands-on?
There are virtual assistant companies that take care of the entire hiring process for you. They ask you what you're looking for and what your budget is, then let you lay back, chill, and wait until they find a suitable virtual assistant for you.
There are other companies, on the other hand, that only offer a platform where you can post job ads and where virtual assistants can create profiles that can attract potential employers. This means that you'll have to do everything on your own – something perfect for those who'd rather have full control of the process.
And, of course, there are platforms that offer a perfect balance between the two.
Security
How much of your company information is visible to others? Do they ask for more information than necessary?
Unfortunately, issues like identity and information theft are prevalent in today's virtual world, so you have to be careful.
On top of that, the virtual assistant industry is not filled with angels who will do no harm.
Yes, there have been instances of virtual assistants going AWOL. There are also employers who leave their virtual assistants left unpaid.
This means that it is also important to find out how protected you are in the process.
The good news is there are virtual assistant companies that handle the payments for you so that you're 100% sure nobody runs off with anything. Often, they can also ensure a replacement in case things don't work out with the first virtual assistant you hire.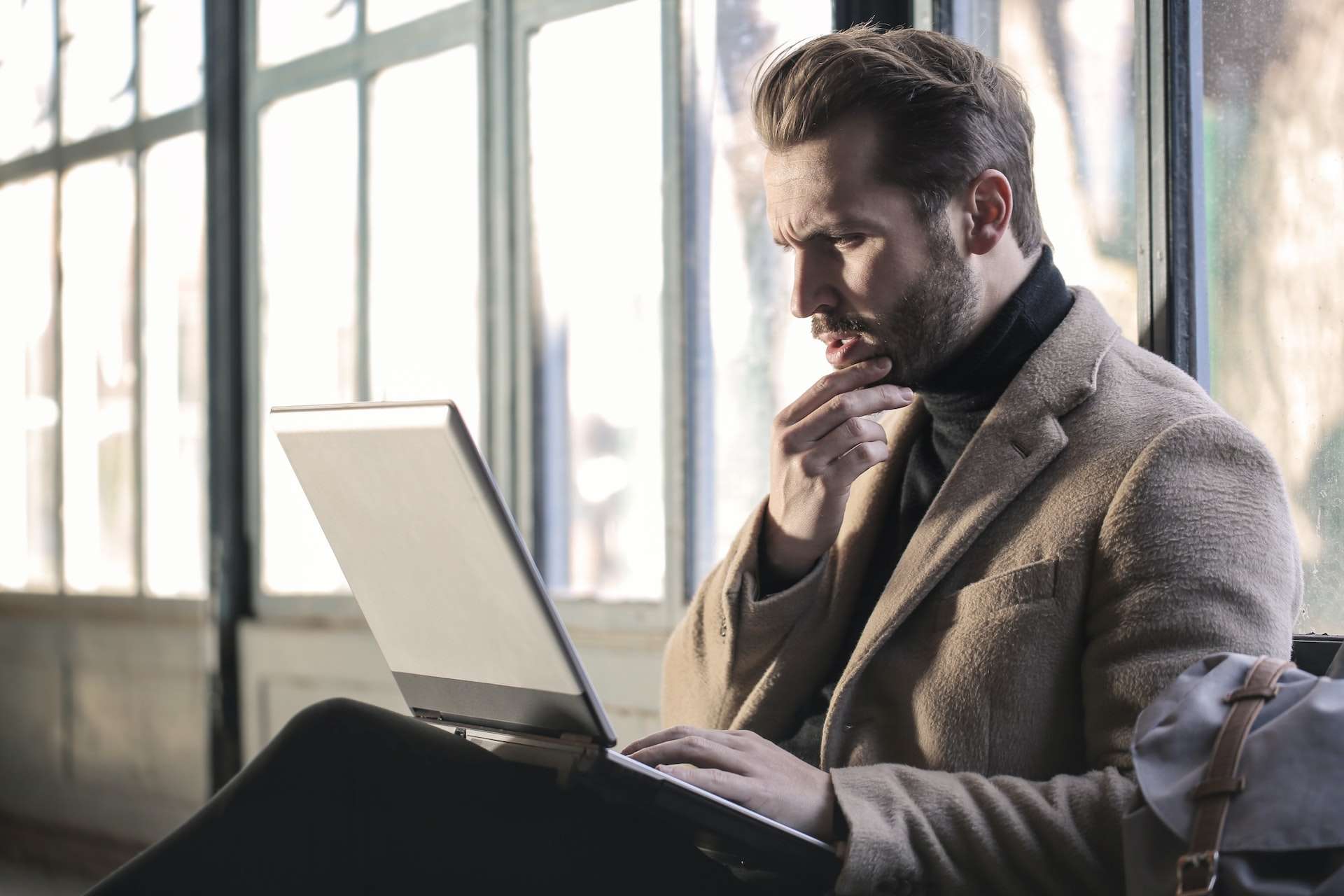 Why You Need to Work with a Virtual Assistant Company
Some business owners probably wonder why they need to work with a virtual assistant company.
Isn't this something you can do on your own? Why go through virtual assistant companies?
Here are a few good reasons.
They have an existing database of virtual assistants.
Virtual assistants are in a league of their own. They are not people who would hang out at random job posting sites. They gather at specific places because they know that's where their services can be maximized.
This is exactly why you need to go through virtual assistant companies.
These companies already have an existing database of virtual assistants and remote workers who have normally passed a pre-screening before becoming part of the system. At least you're sure that the moment you post a job ad or browse through candidate profiles, you're talking to people who are on the same page.
They take some of the risks.
If you plan on posting on random job sites on your own, you usually take 100% of the risk. But not with virtual assistant companies (at least, not most of them).
Most virtual assistant companies guarantee that should you be unhappy with your VA, they can be replaced. Money-wise, some virtual assistant companies also handle the money for you so that your VA only gets paid when the project is done or when it's the right time to be paid.
It's also easier to track conversations and agreements through a virtual assistant company, especially if all communication stays within their system. This means that should anything go wrong. You'll always have a place to go back to gather all the information you need to set things right.
It's more cost-effective.
This is definitely the BIGGEST benefit of working with a virtual assistant company.
Even if some of them charge more than others, it would still be cheaper than getting an in-house assistant. Aside from the fact that remote virtual assistants charge less, you also eliminate the added cost of buying office equipment and fixing up some desk space.
You can hire the best regardless of location.
It won't matter if the best virtual assistant you can find is halfway across the world. A virtual assistant company can connect you with the best workers regardless of your location.
This means that you have access to a wider set of talent and skills.
Though virtual assistants are all over, a lot of employers prefer VAs from the Philippines. This article tells us why.
Pro Recommendation
So what's our pro recommendation?
Work with a virtual assistant company that has not saturated the VA market just yet. eVirtualAssistants is fresh and can offer a lot of great talent. It also helps that their entire team is made up of remote workers who have experienced working with other VA companies before. This means that they're bringing the best practices to the table and have had the chance to eliminate processes that have been proven not to work before.
eVirtualAssistants also offers a blanket of protection for both virtual assistants and employers. The team makes sure that both parties are getting the best deals for the work done.
If you want to get started on your hunt for the perfect virtual assistant, click here.