The horrible traffic. The long travel time. A huge expense. All these can make anyone curse their office-based jobs and want to apply for a homebased job instead.
With a homebased job, the only travel you'll be worrying about is the one from your bed to your computer.
Forget about all the extra expenses for food and transpo or gas as well, because not only will you not be traveling, but it's definitely cheaper when you eat at home.
So here's the crucial question here – what are the best ways to hunt for a homebased job?
Whether you're just starting out as a professional or are hoping to transition from an office-based job to a homebased one, these tips can definitely make the odds go in your favor.
Tip #1: Have an amazing online profile
In a traditional setting, you'll probably be updating your resume the moment you decide to go on a job-hunting adventure.
In a digital remote work setting, it's your online profile that you'd have to fuss over.
Note that every job site you visit will ask you to create your online profile first before you can apply for any job, so this is definitely a step you can't skip.
What your online profile should have
What's included in an online profile?
Here are the usual things found in an online profile:
Headline or title

Expected salary

Summary or introduction

Work experience

Other important information like skills and training
If you noticed, the structure is basically the same as your resume. The only difference is this one is in digital format.
The great thing about virtual assistant sites and other platforms for remote workers is that they already have a format ready for you to use. That means all you have to do is fill it up with information and wait for jobs to come your way.
Tips for making an attention-grabbing headline
Think about all the links you clicked on Google.
What made you click on them?
Yup, it's the headline or title that catches your attention and prompts you to click on that button.
It serves the same purpose when it comes to your online profile.
Your title or headline shows potential employers whether you're a good fit for the job or not. This is why simply saying "virtual assistant" or "programmer" just won't cut it.
Here are three important tips that can help you create an attention-grabbing headline:
Be specific!
Instead of saying "programmer," say "PHP developer" or "full-stack developer." If you're used to saying "editor," say "copy editor" or "video editor." Instead of saying "writer," say "content writer" or "blogger."
Be creative! 
Don't be afraid to be daring. You're not just a "general administrative assistant." Present yourself as a "highly efficient administrative assistant." You're not just a "blogger." You're a "rockstar blogger."
Be appropriate! 
Of course, your creativity has to have a limit. Look at the overall tone of the job ad and get a feel of what the company is like. If the ad is overly formal and professional, then going for "highly efficient virtual assistant" would probably work better than "virtual assistant who can rock your business."
Because your headline is the first thing that potential employers can see, make sure it's going to make them want to include you in their shortlist.
Find out more about How to Create an Awesome Virtual Assistant Profile.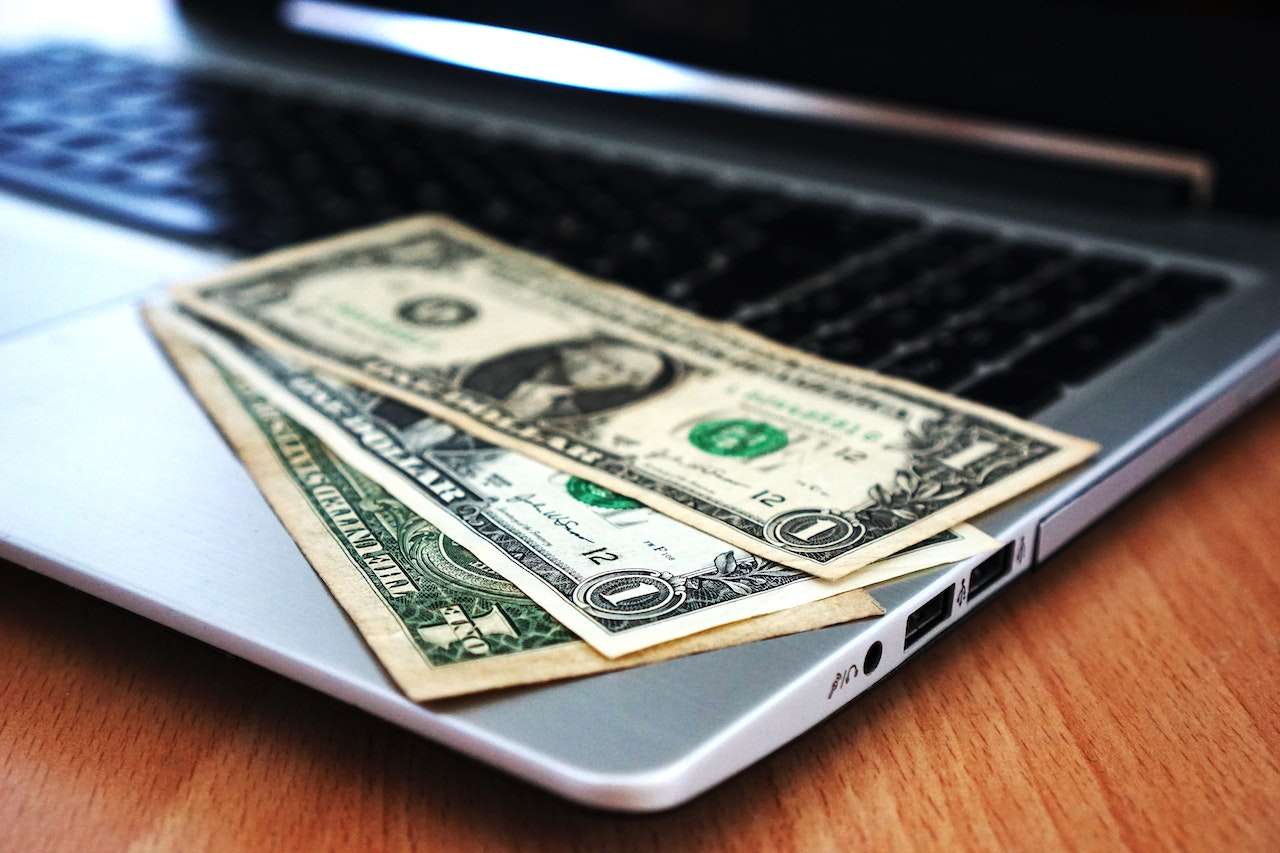 How much should your expected salary be?
Your expected salary is also usually part of your online profile.
The question is, how much should you be asking for?
Virtual assistants and other remote workers are usually paid a different rate compared to office-based employees. Here's an overview of the average salaries given to some of the most in-demand job titles for remote workers:
| | |
| --- | --- |
| General Virtual Assistants | $500 to $800 a month |
| Content Writers | $500 to $700 a month |
| SEO Specialists | $750 to $950 a month |
| Web Developers | $800 to $1400 a month |
| Graphic Designers | $700 to $1200 a month |
| Mobile App Developers | $800 to $1400 a month |
From there, you can decide which end of these salary ranges you belong to by looking at the following aspects:
Years of experience

Special skills or tools required

Amount of tasks and responsibilities
Note that you may be offered a salary that's either higher than the upper limit or lower than the lower limit.
If you're a fresh graduate who has never worked online before, for instance, a potential employer may only offer $350 to $400 for you to become their virtual assistant. They may base this on the fact that they would have to spend time training you for this kind of work.
How to create a winning summary
Your summary gives an overview of your achievements, principles, and capabilities as a professional. This is usually around 2 to 3 sentences long.
Here are a few tips on how you can make your summary win over the hearts of potential employers:
Steer clear of clichés. 
Everyone claims that they're hardworking and eager to learn. You have to be seen as unique and not just "one person" out of "everyone."
Use numbers. 
Look at your biggest achievement and use that to strengthen your summary. For example, instead of saying "top salesman for 3 consecutive years", you can say "exceeded sales targets by 250%, resulting in being awarded top salesman for 3 consecutive years". Sounds more impressive, right?
Include any certifications and special skills that are in demand in the industry you work in.
Look at your summary as a place where you can put the best details of your professional life. 
Sure, you have all the details outlined in the body of your online resume. But potential employers won't even take the time out to go through your entire profile if they remain unimpressed by your summary.
This is why you really have to put in the effort to wow potential employers in your summary. It has the ability to make or break your application.
Tips for outlining your work experience
Your work experience is a staple in every resume you've ever made, so you might feel confident that this is something you can write in a snap.
But outlining your work experience is also a form of art that can decide whether you'll stand out in a sea of applicants or sink into the background.
So how can you present your work experience in a way that would make employers say yes to you right away?
Focus on your achievements instead of tasks and responsibilities. 
Remember that numbers speak louder than usual words. Talk about percentages. Mention targets you exceeded. Discuss how many times you were awarded something for a job well done. Let the usual tasks and responsibilities be a footnote on each bullet you provide. What you have to focus on are the things that set you apart.
Keep it relevant. 
Don't create an online profile for the sake of landing any job. Focus on a specific role, then review your past job to see which ones are relevant to the role you're after. Remember that quality is more important than quantity. Even if you've had so much experience in the past, if it's completely unrelated to the role you're after, then it wouldn't really count.
Find a connection.
If you have past work experience that has a different title or is in a different industry, you'd probably take that off the list based on the tip we previously dropped. There's a huge BUT there, though. If there's any way for you to relate that role to the one you're currently pursuing, then you could focus on that. For example, if you're going after a customer service position but only have an administrative background, you can focus on the fact that you used to coordinate with different people from different departments and offer solutions to their concerns.
The biggest mistake you can ever make is treating this as just a list of your past jobs. Play your cards right in this section, and the best employers will reach out to you, offering you a job.
What other important information should you include?
Aside from the information you've already included above, here are additional pieces of information that could add value to your profile:
Tools you know how to use

Specialized skills

Trainings attended

Recognition or awards received
Of course, make sure that these are relevant to the job you're applying for as well. If not, then leave it out.
Tip #2: Do your research
Job ads often mention a little bit of background on the business you may end up working for in the future. If not, it will definitely give you a hint about what industry the business belongs to.
Information like this can be used to your advantage.
If the business name is stated, do some research on what they specialize in, what its culture is, and other relevant information about the company. You can use tidbits like this in your cover letter and interview.
Potential employers will be happy that you took the initiative to find out more about who you might be working for. This can be a huge plus for you, as it shows how eager you are to join their team.
What if there is no information about the company?
Then look into the industry they belong to.
There would definitely be some information in the job ad about what kind of business they run. From there, read some industry news and update your knowledge. Try to look into the jargon being used as well, as this would come in handy when it's time to show off your skills during your interview.
This would put you at a huge advantage, as it makes you look like you're already part of their team.
Tip #3: Know what your top skills are
The biggest ally in your job hunt would be your arsenal of skills. The more relevant skills you have, the more value you can add to a company. This is why knowing what your top skills are is your best attack.
Now, not all of your skills would appear to be valuable to potential employers. This is why you have to choose the skills you brag about wisely.
Follow these steps to figure out what skills can make you highly employable, especially in the remote workspace:
Make a list of all your skills. These could be skills you picked up from your old job, skills you were taught when you were in school, skills you learned on your own, or skills you took the initiative to learn on the side.

Categorize these skills. Which ones are relevant to the job you're going after? Which ones are skills you're proud of but may not be directly related to the job?

Look at the skills that are relevant to the job. How would you rate yourself on these skills? Excellent? Pretty good? Just know the basics?
It's important to highlight the skills that you're best at while making sure that these are relevant to the job.
Are basic skills necessary to include? 
Frankly, it wouldn't impress anybody if you claim that you're brilliant at MS Word simply because it's a skill that almost everybody has.
Now, if you're able to do complex tricks, then that's a different story altogether.
Imagine telling a potential employer that you're good at MS Excel, as opposed to telling them that you can run pivot tables on Excel while you sleep. See the difference?
Find out more about how to find a homebased job that matches your skills in this article.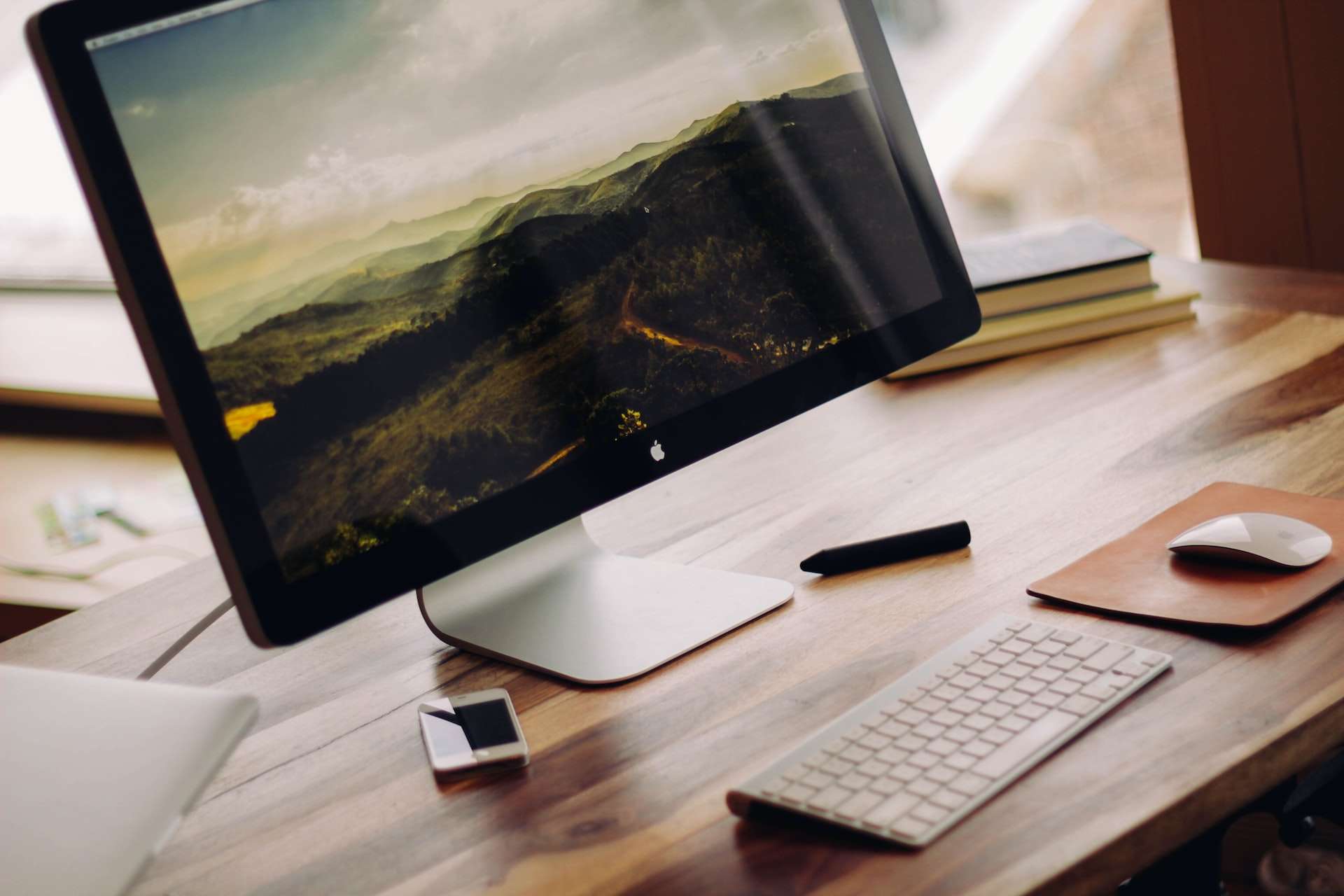 Tip #4: Understand your own weaknesses
Just as you have to understand what your top skills are, you also have to think about your own weaknesses.
Nobody's perfect – every employer knows that. So while you're busy flexing your strengths, a potential employer may be thinking about your Achilles' heel.
This is why in the process of highlighting your value, think about other things that could potentially affect your performance.
Why Employers Ask You About your Weaknesses
Why do employers have to ask about your weaknesses?
That's because they're looking for 3 attributes that prove to be invaluable in an employee:
Honesty

Self-awareness

Self-improvement
Employees who are amazing at what they do but do not have these three traits are dangerous. They may contribute greatly to the team, but what happens when they make a mistake?
They may deny involvement. They may pass the blame onto others. They may even try to cover it up.
And worse, they may not have the good sense to try and make things right.
This is why it's important to show employers that you make mistakes sometimes, but you also know how to recover from them and emerge as an even better employee because of it.
How to Find Your Weaknesses
Here are a few questions you can use to assess your own weaknesses:
Are there tasks at work that I usually struggle with?

Are there areas where I needed improvement in past performance reviews?

Did anyone ever criticize me for something I did or failed to do?

Is there something I've been consciously working on improving lately?
Pick one or two weaknesses and learn how to discuss them.
Of course, you also have to make sure that the weaknesses you discuss are not extremely grave and that no defense would be able to justify them.
For example, saying that you've attempted to defraud clients before but are turning over a new leaf could be tricky to discuss.
How to Use Your Weaknesses to Land the Job
Here are a few tips that could help you ace an interview even with your weaknesses as part of the discussion:
Talk about the steps you're taking to improve. Don't just say, "I suck at time management." Instead, say, "One challenge for me is dividing my time across the tasks I have to deal with. Lately, productivity apps that let me list tasks according to priority have been effective in helping me deal with this challenge."

Don't say that one of their requirements is your weakness. If the job post says that they want someone who has extreme patience, why admit to this being your greatest weakness? Instead, focus on a different weakness. You can say that you can't sit still for hours at a time, or you can say that you sometimes have the tendency to overthink tasks. Just don't admit that their top requirement is your biggest flaw.

Discuss a weakness while discussing a strength. For example, you can say that your ability to write memos and string words together is a challenge for you because all your life, you've been more focused on crunching numbers.
The key here is never to deny that you have a weakness. The moment you admit your weaknesses, you already have one foot inside the door.
Check here on how to Land Your Dream Job Online With These Insider Tips!
Tip #5: Take personality and behavior tests
A lot of recruiters use personality and behavior tests to figure out who you could be as an employee.
This is why it's important to prepare yourself and see what the results could be. This could help you see potential risks and allow you to create a strategy before the hiring process proceeds.
Some of the most popular tests conducted during the recruitment process are:
Myers-Briggs Type Indicator

The Caliper Profile

The Hogan Personality Inventory

The SHL Occupational Personality Questionnaire

The DISC Behavior Inventory
You can check trial tests online and see what these tests say about you. This allows you to prepare potential rebuttals in case questions about your personality and overall behavior arise.
Tip #6: Personalize each application
Every application you send goes out to a unique company that has its own quirks and personalities. The job title, tasks, and responsibilities may be similar. But their culture will always be different from each other.
This is why you should customize each application based on the company posting the ad.
Of course, your online profile cannot be changed per job post you apply to – so that's something that's going to stay the same.
For now, let's work on your cover letter and interview.
Look at the requirements listed – traits, skills, and other things they want to see in an employee. From there, start planning your approach.
Use the right keywords in your application or cover letter. If they mention that they want someone who delivers results, then include a situation where you were given a seemingly-impossible task but managed to meet (and even exceed) the results expected.
Mention things about their company as well. If they say that they're a startup, you can say that you would love the opportunity to contribute to the company's growth.
Tip #7: Keep your social media profiles clean
Earlier, we talked about you doing research on the company you're applying to and the industry they're part of.
Well, let me tell you that these potential employers may be doing their own research as well. And a huge part of this research will be on your social media profiles.
Your social media profile is an extension of who you are. You can't claim that you're one thing in your resume and interview and be a completely different person online.
Take a peek at your social media accounts and put yourself in the position of someone who does not know you yet. What kind of impression will it give?
Take down any posts that show you as unprofessional.
If you're not comfortable doing this, then you can tweak your settings and set it to private so that people you're not connected to will not see anything that they can use against you.
Tip #8: Add more skills and improve existing ones
In the process of hunting for a job, you'll come across ads where there are a few skills you don't possess.
The natural reaction to this would be to skip the job ad and move on to the next one.
But guess what – these could come in handy for your own personal development. And if you play your cards right, you may one day qualify for these jobs – maybe even be seen as over-qualified.
Always look into improving yourself by adding to that list of skills you already have. Learn how to use a new tool, perhaps. Or find out about a new approach being utilized in your industry.
Here are a few great places to find online classes and tutorials:
Read journals and check out other resources that would allow you to stay updated, too.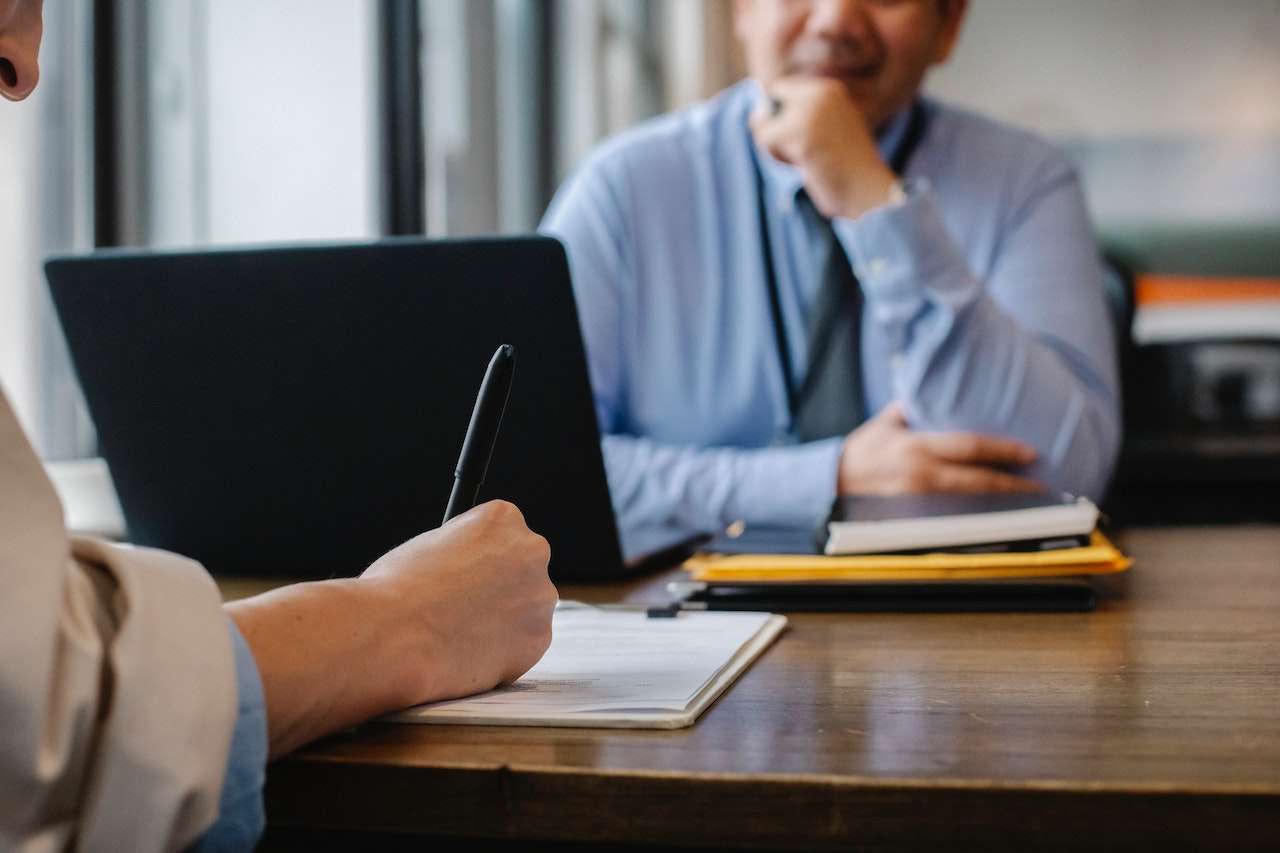 Tip #9: Anticipate possible questions
There is always a pattern in the way recruiters and potential employers run their interviews. Even if they claim to take a different approach, they always end up asking a few familiar questions.
This is great news, of course! This means that you can plan ahead and make sure you ace every interview you'll be attending.
Here are some of the most frequently used interview questions:
Tell me a little bit about yourself. (It seems pretty simple, but it's best to plan a compelling narrative about who you are as a person and not just as a professional.)

What are your biggest strengths?

What are your weaknesses?

Why are you applying for this job?

Why do you think we should hire you?

What was the biggest challenge you have ever encountered, and how did you resolve it?

How do you see yourself in 5 years?

Why did you leave your last job?

What are your expectations of the job?

What motivates you?

How would your bosses and colleagues describe you?

How do you deal with stress and pressure?

What do you do outside of work?
Expect a few out-of-the-box questions as well, like "How do you describe the color blue to a blind person?" Questions like these show how creative you are and how quickly you can think on your feet.
Related Topic: How to Be Productive in a Remote Setting
Tip #10: Look for jobs in the right places
Of course, the biggest key to applying for the right job would be to look in the right place.
There are a number of different job sites online, but if you're looking for remote work, there are specific ones you should concentrate on.
Sites like eVirtualAssistants can help you match your skills to the best job possible.
You can wait for invitations to apply for job openings, or you can browse through the job ads available on the site.
Remember the previous tips we talked about?
Just apply all of them as you wait for the next opportunity that eVirtualAssistants is going to give you. Before you know it, you're going to land that dream job you've been preparing for.
Want to get your journey to getting a homebased job started? Click here now!
From Where To Apply?
Before getting into the topic, let's learn about some trustworthy platforms from where you can hire a virtual assistant. It can be done either from a VA agency or from a freelancing platform.
Here are some VA agencies to look at:
Some best freelancing platforms to hire a Filipino virtual assistant are: