What are the advantages of hiring a real estate virtual assistant?
The majority of real estate experts spend most of their time closing deals and chasing leads.
But that's not all that they have to deal with…
They have to supervise their team, buy and sell numerous properties, manage several contracts, and so on. It can be very expensive to hire an office assistant to do all this!
So why not get help with a real estate virtual assistant?
Real estate virtual assistants are less expensive than real estate employees and best of all, they are experienced at their jobs. They are usually paid by work type or working hours that makes them affordable even for small-scale businesses.
In this article, you'll know each and every main thing about hiring a real estate virtual assistant. So, let's get started!
Real Estate Virtual Assistant – What does it mean?
Real estate virtual assistants offer a wide range of real estate services from a distinct location; usually from home.
Their services include:
Managing property details
Data entry
Generating leads and sales reports
Scheduling appointments
Keeping business records
Updating property databases
Real Estate Virtual Assistant Vs Real Estate Agent
When it comes to outsourcing administrative duties, a real estate virtual assistant can do the same things an agent does but from their own office. If you're in a location that does not support telecommunication, you will still benefit from hiring a VA. Most will work from homes or offices that do not have internet connections. For this reason, many will operate on a by phone or email basis. In addition, they are not limited to the tasks that real estate agents can perform. Many virtual assistants provide general services such as booking rooms, handling mail, and handling phone inquiries.
Benefits of Hiring a Real Estate Virtual Assistant
The advantages of hiring a virtual assistant are fairly obvious. For example, they usually don't charge for any services they provide for you. This means you will not have to pay out money in order to hire them and you won't have to worry about whether or not you are spending too much on their services. Many other benefits of hiring a real estate VA are given below:
1.   Increase Business Profitability
Real estate is a business that demands a lot of hard work. You may find its daily activities very difficult and time-consuming. By doing these tasks for you, virtual assistants will save your time so that you can focus on other important tasks. A perfectly trained virtual assistant can also help you hire other employees and provide them with the skills and information they need for your business to succeed. So, it won't be wrong to say that hiring a real estate virtual assistant can be an excellent way to increase your business profitability.
2.   Increase business range
Another great benefit of hiring a virtual assistant is that they can use technology and the internet to help you advertise your real estate business. You can post videos and articles online, put up fliers, or start holding open houses. All these things will help you increase the number of people who are aware of your company. The more people who know about you and your services, the more successful you will be.
3.   Minimum cost, maximum benefit
Hiring a real estate virtual assistant can be a very cost-effective way for you to handle the day-to-day tasks associated with the property market. The great thing about these types of services is that you can get help at any time of the week and on any type of day. In addition, if your schedule varies, you may not want to commit to a real estate assistant who works only at certain times.
4.   Less training expenses
Real estate virtual assistants can significantly reduce your training costs. This is because most real estate virtual assistants have excellent real estate experience. They already know how to manage your work and therefore require minimum training. Furthermore, if you assign them tasks according to their skills, then they will not need to be trained which can reduce the training costs to zero!
5.   Get your work done at any time
Another key benefit of hiring a real estate virtual assistant is that they are not tied to a fixed work schedule. If you need your assistant to meet with a potential buyer but you are unable to arrange a meeting, they can still do other work around the house while your buyer gets ready to visit. If you have something special in mind but are unable to fulfill it until a specific time, you can just send your assistant an email or give them a quick call to see if they can help. They can even help you plan out what you are going to do on a particular weekend.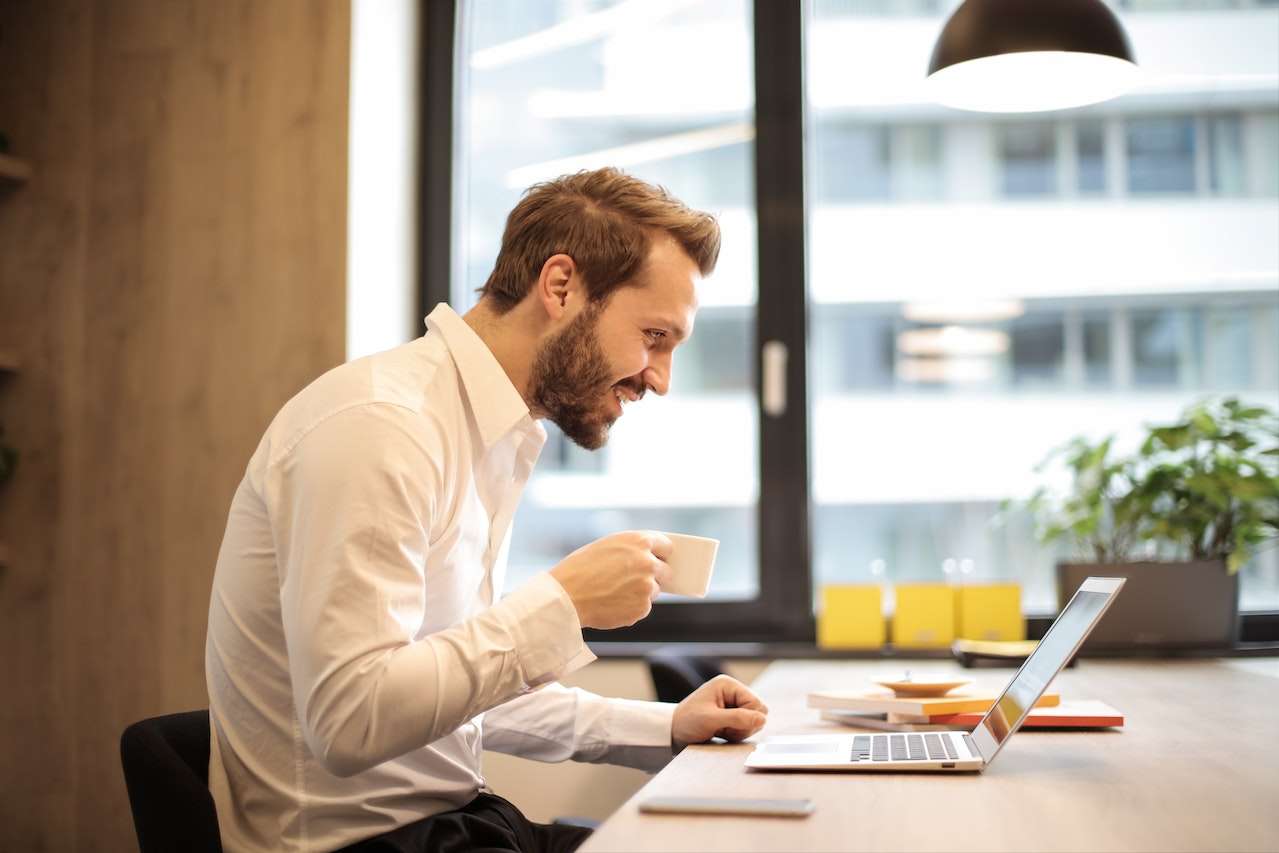 What You Need to Know?
Hiring a virtual assistant is a great idea for real estate businesses. They are often inexpensive when compared to hiring other employees and they can be used to handle so many tasks that would otherwise be left up to the staff member. If you have several jobs to do in a single day, hiring a VA can free up a lot of your time and allow you to focus on your main tasks.
Here are some main things to consider while hiring a real estate virtual assistant:
1.   Know your exact requirements
Before hiring a real estate virtual assistant, it's important to know about your exact working requirements. After that, you can find a virtual assistant according to those requirements. To begin, you should consider what their skills are. As you might know, there are a variety of different real estate virtual assistant services available to choose from. Choose the one who can fulfill all your needs.
2.   From where to hire?
You can hire a real estate virtual assistant either from a VA agency or from a freelancing platform.
●     Hiring from a VA agency
If you don't know whether you should hire a real estate VA or not, then a VA agency can be helpful. VA agencies provide budget virtual assistants. In case you think that the provided VA was a wrong fit for you, these agencies can offer easy replacements.
Here are some VA agencies to look at:
●     Hiring from a freelancing platform
Most expert realtors prefer finding a real estate VA through some freelancing platforms and websites like Linkedin. Although freelancers cost a lot, they have enough expertise and skills to manage real estate efficiently. So if you need a highly professional real estate VA without being afraid of expense, you can hire a VA from these platforms.
Some best freelancer platforms to hire a real estate VA are:
3.   What to look for?
One of the most important things you will have to look for in a real estate virtual assistant is his/her experience. As a real estate agent, you might face tough questions from home buyers or owners who are highly professional in this area. So, it's better to hire a real estate virtual assistant who has worked in real estate for years and understands all the ins and outs of this business. Such a VA can answer those questions and resolve them which will make your job easier and save your valuable time as well.
Moreover, you should hire someone who is reliable, trustworthy, good in communication skills, and able to work long hours.
4.   Make Sure They Understand Social Media
Nowadays, many real estate businesses are succeeding through social media. People provide details of their property to retailers who sell them on these platforms. If you are running a real estate business that doesn't have anything online then it's very important to create its online presence. For this purpose, your real estate virtual assistance should be skilled enough to create and manage all your business visibility on social media as well as on your official website.
5.   Make Sure They Understand Your Target Audience
In order to target a specific audience through your website or social media platform, you will need someone who can understand your audience, or at least can try to improve the knowledge regarding that audience. Suppose your target audience is an older American population living in a small town; if your virtual assistant is already aware of that town and knows about people living there then it will be very easy for him/her to manage your real estate works regarding that town.
6.   Judge all, choose one
A good assistant can make a big difference in the success of your real estate agency. However, you have to make sure that you get the right assistant for your needs. Do some research on the internet and talk to as many candidates as you can. Judge all of them and choose the one you think is best skilled, trustworthy, honest, and always ready to work for you.
7.   Conduct Interviews
For knowing your prospective candidates in a better way, you can conduct an interview. Telecommunications applications like Skype can be used for this purpose as it allows people to chat, make calls, and send files without any charges. Before the interview, you can create a list of questions while during the interview, ask those questions to candidates and analyze their responses. Questions can be like:
What's your work environment?
What's your availability?
Have you already worked in real estate? If yes then what's your experience?
What are your skills in real estate?
What's your desired rate?
8.   Do contract
Contracts are important for virtual assistants as they make sure that the VA has understood all your terms and conditions. Some virtual assistants are real estate freelancers, some are real estate workers or a part of an agency and that's why all real estate virtual assistants have different skills. A contract ensures that your VA has all the skills required to do your work. So if you sign a contract with your real estate virtual assistant, you can get more accurate work.
9. Start with a Small Project
No matter how good the virtual assistant performs during the interview, it's still a good idea to give him/her a single project at a time. After hiring a virtual assistant, start with a small project, and with the passage of time, you can increase the workload. If trained in an effective way, your VA will soon be turned into a key part of your business. However, if you think your VA is not doing well and needs a lot of training then you can look for a more suitable person.
10. Don't spend too much time
You must consider how much time you are willing to spend on hiring someone. Here are a few questions that you should ask yourself for hiring a virtual assistant in less time:
Is it just a one-time thing or are you hoping to find a full-time assistant?
If it's for a single time then just visit a VA agency and hire VA keeping all the above-mentioned tips in mind. In case you want a full-time VA, you'll have to do your best.
Do you already have employees but you need a better way to organize their information and communications?
If yes, then visit some freelancing sites to find virtual assistance with high experience and great management skills.
Are you just beginning your business and you need a little guidance?
In this case, you probably won't be experienced in real estate. So it will be better to get help from VA agencies.
Final Words
Finding a good real estate virtual assistant is not very difficult. Just make sure you do your research before you hire anyone. Be sure to find out their experience level, and what kind of technology they are familiar with. A great assistant will make your life easier, help you run your business more efficiently, and give you better results.
Keep these things in mind when hiring a virtual assistant to help you run your business. A virtual assistant can be an invaluable part of your business if you are willing to consider all of the benefits they offer. They can help with all aspects of running your business and this includes but is not limited to answering your phone calls, answering emails, preparing legal documents, handling customer correspondence, and more. If you are considering hiring a virtual assistant, it's important to consider all of these factors before making a final decision.
If you want to hire a Real Estate Virtual Assistant today, click here to see our available virtual assistants!