You may have the skills. You may have inborn talent. Your work experience may wow every employer out there. But if your virtual assistant profile sucks, then say goodbye to the jobs you're aiming for despite your skills, talent, and experience.
This is why you have to make sure your virtual assistant profile rocks!
As you read more, you'll learn how to make your online profile so appealing you'll have invitations for interviews coming in left and right.
Read this post about Beginner's Guide on How to Be a Virtual Assistant.
What to Include in Your Virtual Assistant Profile
Every freelance marketplace asks you to create a virtual assistant profile before giving you the ability to apply for jobs.
Now, each of these places may ask for different kinds of information. Some may ask for more, while some may ask for less.
One thing's for sure, though. Regardless of how much information they ask you to put into your profile, you will only have one chance to catch a potential employer's attention. The moment they scroll past your profile, you won't get another chance.
This is why it is extremely important to go deep into the details of each section of your online profile.
Below are the most common pieces of information that you will be asked to include in your profile.
Headline or Title
Think of the headline as the title of your page.
And as with any book or story, a boring title would also mean being ignored and staying glued to that shelf forever, with no one taking the slightest bit of interest in reading it.
Sounds harsh?
That's reality.
Your headline contains something simple – your job title. It describes who you are and what you do. It's the basic qualifier as a potential employer looks for potential virtual assistants to hire.
Now, just because this is usually summed up in a word or two does not mean it's something you shouldn't put much thought into it. This is one area where both accuracy and creativity can work hand in hand in delivering the best jobs to your plate.
Choosing your headline or title
Yes, you can't just write "Virtual Assistant."
Especially in these freelance marketplaces, almost everyone's a virtual assistant! The key here is knowing what specific type of virtual assistant you are.
Here are some of the most common roles employers look for in freelance marketplaces and virtual assistant sites.
Administrative Assistant / General Virtual Assistant
Dealing with a business is not always about catching profits. A huge amount of the work to be done involves administrative and back-office tasks.
This is why business owners badly need administrative assistants or general virtual assistants.
Tasks that you can take care of as a general VA include:
Managing emails and phone calls

Scheduling appointments and calendar management

Some research work

Making travel arrangements

Document filing

Data entry

Coordinating with suppliers, partners, etc.

Other similar administrative tasks
These may seem like basic tasks, but worrying about all of them at the same time can be quite a challenge. So if you're a stickler for details and have a knack for organizing, then this is probably the title that fits you best.
Content Writer / Content Creator / Article Writer / Blogger / Ghost Writer / Copywriter
Basically, all of the titles above require one key skill – writing.
The titles change depending on what you're expected to write – web content, articles, blogs, ad copy, etc.
Most of the time, your identity will not be used as well; thus, the term "ghostwriter." In these cases, someone else's name will be placed as the author.
Aside from writing, you may also be asked to do these tasks:
Competitor research

Market and audience research

Posting content on different channels
Content writers may also work hand in hand with social media specialists (for social media content), eCommerce experts (for product descriptions), and other virtual assistants who may play a relevant role.
Data Entry Specialist / Data Entry Assistant / Data Entry Expert
Data entry may be part of a general VA's list of tasks. But if an employer wants someone focusing on this part of the job, then a dedicated data entry specialist will be needed.
Most of the time, this only involves copying and pasting data from one place to another. Another title that can be used for this (although it's a bit old school) would be "encoder."
The work that data entry specialists do also slightly overlaps with the kind of work that a lead generation specialist does. We'll discuss that later.
Ecommerce Expert or Specialist / Amazon or eBay Product Lister / Amazon or eBay Specialist
A lot of employers you'll meet have their own eCommerce sites or maybe sell products via eCommerce giants like Amazon and eBay.
This is yet another virtual assistant role that is in high demand.
Some tasks you'll be handling as an eCommerce virtual assistant are:
Posting products

Tracking inventory

Handling customer transactions

Writing product descriptions

Answering inquiries and concerns

Handling the return and exchange of products
This role may also involve snooping around on your competitors' pages, mostly to get an idea of how they do things. This would allow you to apply the right strategies that would counter theirs.
If you want to know How Employers Hire A Virtual Assistant For Amazon FBA? This guide can help.
Lead Generation Specialist / Lead Generation Expert
As mentioned earlier, a lead generation specialist may have a lot of data entry tasks to accomplish.
What's the difference?
A lead generation specialist is also given specific qualifiers to figure out what kind of data they would be scraping. This means that it's not just a matter of copying and pasting data – it also involves analyzing whether that data passes a certain set of requirements.
Lead gen specialists may also have to find their own data, as well as figure out whether the data they find is accurate or not. Yes, it may mean having to call people sometimes just to make sure the data they found online is correct.
SEO Specialist / SEO Manager / SEO Expert
Search engine optimization helps make any business's content show up on search results, preferably on the first page.
This alone should tell you why having an SEO specialist is important for businesses that have an online presence.
Tasks you'll be responsible for when you hold this role would be:
Strategizing based on industry and audience

Keyword research

Competitor research
Some employers may also look for an SEO writer, which means that you may also be the one who does the writing. However, in most cases, there will be a separate content writer who will base their work on your recommendations in terms of keywords, word count, etc.
Social Media Manager / Social Media Expert / Social Media Marketer
If your expertise is related to social media, then you can take your pick from the titles above.
Small business owners spend around 6 to 10 hours a week on social media, and even more for businesses that rely on a mostly online audience.
This isn't surprising at all, knowing that 63% of consumers expect businesses to provide customer service via different social media channels.
This is exactly why social media VAs are a huge help to business owners.
Some tasks you could take care of as a social media manager are:
Creating social media pages for the business

Using tools to schedule posts across social media channels

Strategizing on what posts are relevant to the audience

Competitor research

Measuring analytics and other performance metrics

Boost social media posts or create social media ads
Social media managers may also collaborate with content writers, SEO specialists, graphic designers, and other members of the team who could help boost performance.
Read this post on how employers hire Social Media Virtual Assistants.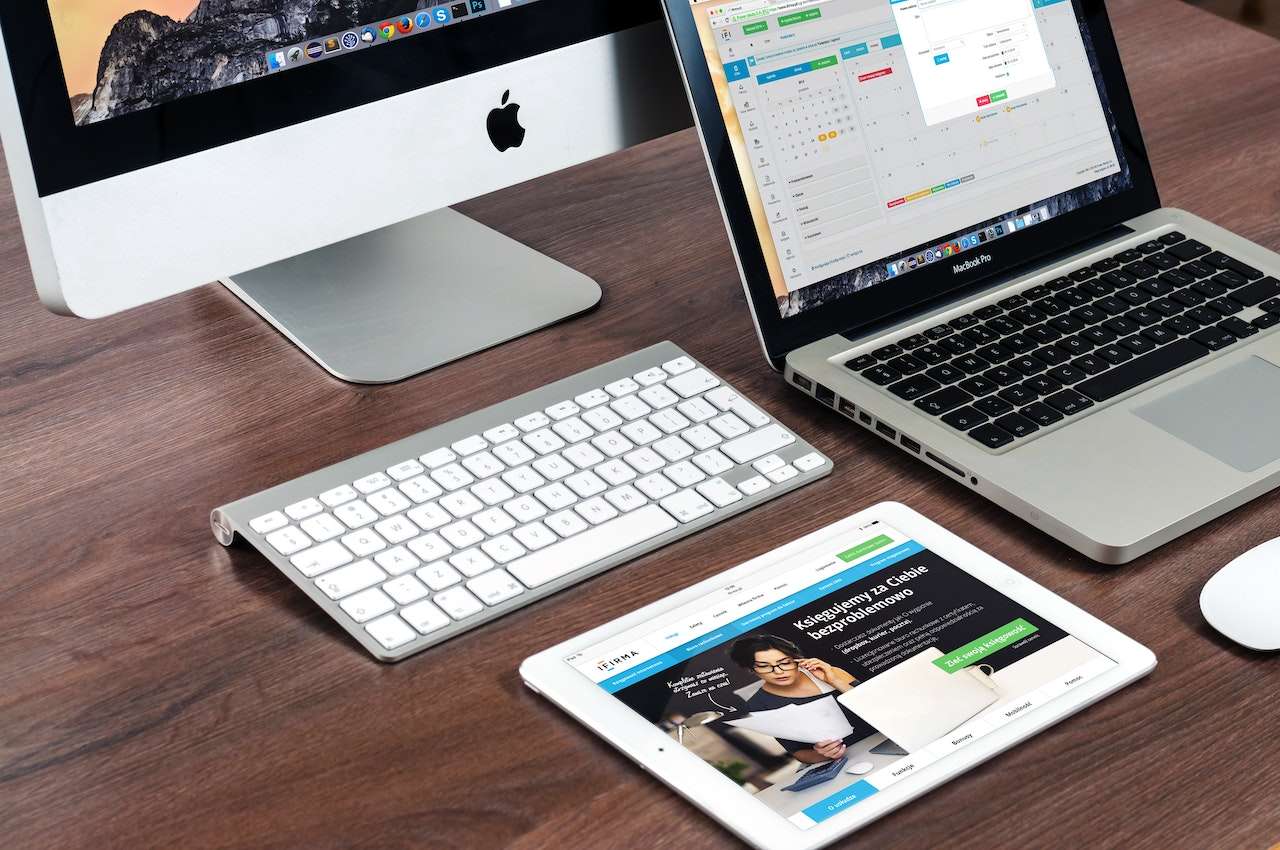 Other Virtual Assistant Titles
There are also other remote workers that potential employers may look for in the same freelance marketplaces, so don't worry if you don't see a relevant title for you here. You may also be any of the following and would still have the need to create an online profile:
App Developer

Bookkeeper

Customer service or technical support

Graphic artist

Web developer
If you feel like your role still does not fit any of the titles above, don't stress about it!
You can actually customize your title and really make it your own.
Read these posts on Different Remote Employee Personalities (And How To Deal With Them) & 10 Remote Worker Traits Every Employer Looks For
Adding a Dash of Creativity to Your Title
The great thing in this digital world is that business is not as stiff as it was before.
Notice how the biggest CEOs in the world would come to work in shirts, jeans, and sneakers?
Today, it's more about what you bring to the plate and not how you look.
This is exactly why adding a dash of creativity to the title you use on your virtual assistant profile is just as important as the qualifications you're listing. After all, showing how much value you can add to a simple phrase will also show how much value you can add to an employer's business once you're hired.
It doesn't have to be outrageous. It could be something as simple as "Content Writing Genius" or "Data Entry Rockstar."
Just make sure that you're still using relevant keywords to avoid being filtered out of searches. For example, saying that you're a "Numbers Guru" may put you at a disadvantage as opposed to saying that you're a "Bookkeeping Guru."
Salary
Your expected salary is usually one of the most visible parts of your virtual assistant profile, right there on top, with your name and title.
Here's the usual dilemma that virtual assistants face – "How much should I ask for?"
Standard virtual assistant prices 
There is a danger to putting a price that's too low – you might get taken advantage of.
If you put a price that's too high, employers may skip your name simply because your asking price is out of their range.
The best thing to do is to check what the industry standards are, then start from there.
Here's the usual range that you'll see on virtual assistant profiles:
| | |
| --- | --- |
| General Virtual Assistants | $500 to $800 a month |
| Content Writers | $400 to $700 a month |
| SEO Specialists | $750 to $950 a month |
| Web Developers | $800 to $1400 a month |
| Graphic Designers | $700 to $1200 a month |
| Mobile App Developers | $800 to $1400 a month |
| Ecommerce Specialist | $400 to $800 a month |
| Social Media Expert | $400 to $800 a month |
Some virtual assistant companies also assist you in figuring out how much to charge. You could also browse through other people's profiles and check out how much everyone else is asking for.
Factors that affect the price
Although we did tell you to check out other virtual assistant profiles, you should also remember that no two virtual assistants are created equal.
There are factors that may affect the amount you should be asking for:
Amount of experience

Specialized or technical training and skills

Amount of tasks and responsibilities
So let's say you're a general virtual assistant who has 10 years' worth of experience. Let's also assume that you know how to use every tool that an employer requires you to use, and you also have a background in digital marketing, eCommerce, and customer service.
The mere fact that you could also be helpful in other areas of the job outside the usual role of a general VA means that you can probably go for the ceiling amount of $800. Add to that the fact that you would probably require very little training, and you've got a winner.
But what if you're a fresh graduate who has had no significant experience yet?
Then it would be normal for some employers to offer you a price below the standard.
This part is usually a matter of self-assessment. List down everything that you have to offer, then go on from there.
Is saying "negotiable" a good idea?
Of course, there's always an option to say that your asking price is negotiable. In some cases, you may not put a price at all and just say "negotiable" under the salary area of your profile.
Is this a good idea?
Well, there are always two sides to it.
On the one hand, employers who do not have a high enough budget may take their chances and see if you'll take their offer.
On the other hand, some employers may also see this as a sign of you being indecisive. If an employer wants to entirely skip the negotiation part, then you may also miss out on a few offers.
At the end of the day, it all boils down to what kind of employer you're looking for. If you want someone who's open to negotiations, then go ahead and say that your salary is negotiable. But if you want someone who's more straightforward, then cross your fingers and write down an actual figure.
Here is your ultimate guide on How Employers Pay Virtual Assistant.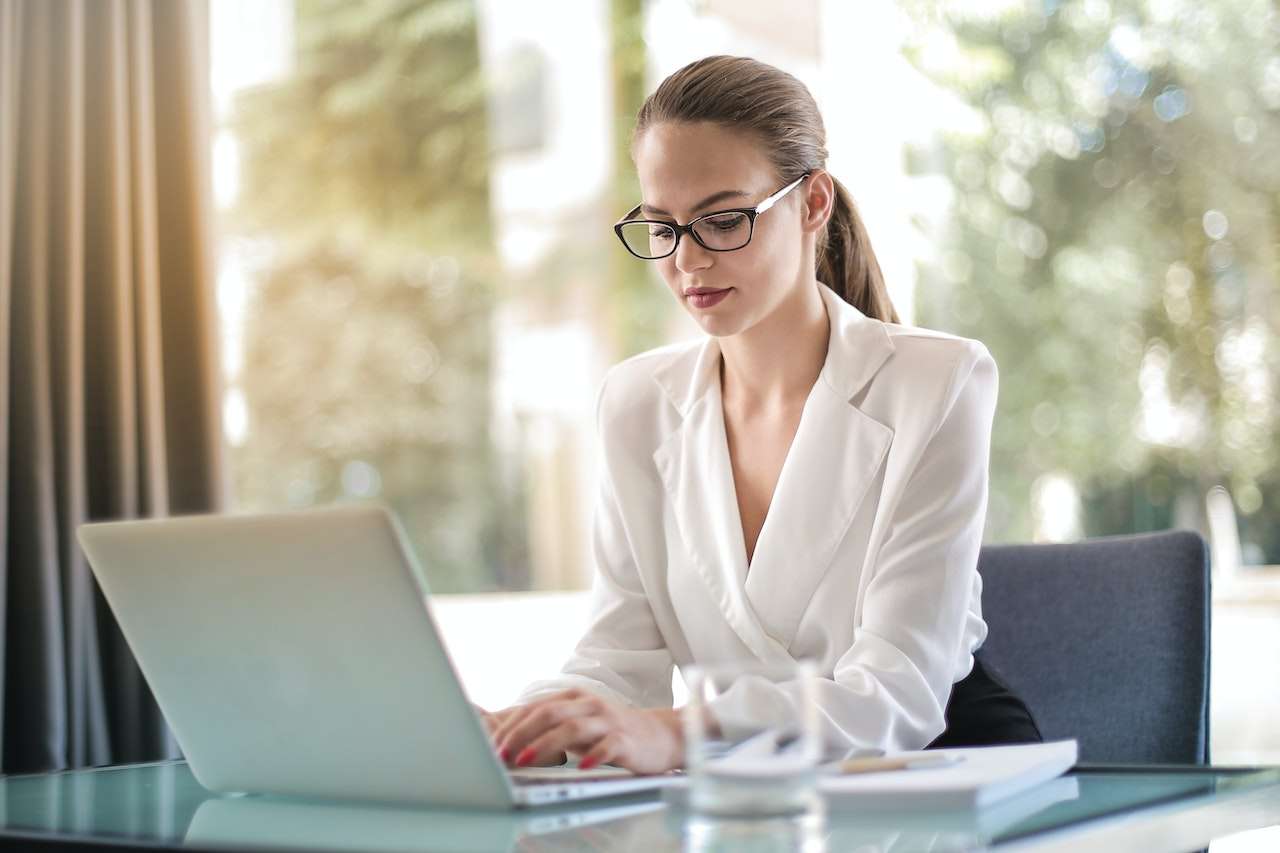 Introduction or Summary
Any virtual assistant profile usually starts off with an introduction or summary before going into the bulleted details. This summary allows potential employers to take a peek at what value you can offer them. From there, they can decide whether they want to get to know you more.
This has to be powerful.
No matter how impressive your work experience, skills, and training are, potential employers might not even get to that part of your summary is as boring as a nail.
So how do you make a great summary?
Skip the clichés! Stop saying that you're willing to learn and that you're flexible. Everyone writes that on their virtual assistant profile.

Highlight achievements that only a select few can attain. For example, you can say that you were your customer service team's top performer for 6 consecutive months.

Add measurable achievements. For example, you can say that your social media strategy helped your former employer grow its reach by 250%.

Keep it short! Potential employers aren't asking for your life story – they're more interested in how you can add value to their business. Reserve your life story for the interview.
Consider your introduction or summary as your elevator pitch. You have to really work on that hook to reel them all in.
Work Experience
Now, we get down to the details.
Your work experience basically shows your entire work history, with the most recent appearing on top and going back to past employment as you go down.
Under each job, write the business name and the time period you were working with them. Then, in bullet points, create a bulleted list of your achievements.
As for your tasks and responsibilities for each role, you decide how you want to present them. You can list them down in bulleted points as well, or you can have a short description of two to three sentences before you list down your achievements.
Is it necessary to put in every single job you've had? 
The easy answer is this – if it contributes to your cause, then include it.
If it doesn't, then skip it.
It also depends on how well you can make it sound relevant, even if it doesn't seem as important at first.
Let's say you're hoping to become a general virtual assistant but only have only had customer service jobs in the past.
You can highlight the documentation part of the job, as well as your ability to talk to people and coordinate with different departments as you transfer calls.
Skills and Training
This is where we can really see what a good fit you are for the job.
In the form of a bulleted list, put down every single relevant skill that you have. And we don't just mean your basic "know how to use a computer" skills. We mean mad skills that could increase your value as a virtual assistant.
Think about what kind of tools you use and what tasks are specific to the jobs you want to go after.
If you're an SEO specialist, you can say that you know how to optimize meta descriptions, title tags, and header tags. Talks about what tools you use for keyword research.
If you're a web developer, mention that you're into PHP, JavaScript, etc.
It also helps if you mention any certifications you've received. If you attended training or special classes conducted by influencers in your field, these might be worth mentioning, too.
How can you find an online job that perfectly matches your skills? Read this post to find out.
More Tips to Help You Bag a Virtual Assistant Job
You can't beat working from home as a virtual assistant. That's why you really have to give it your all, not just in making your virtual assistant profile but in every aspect of the job hunt.
Here are a few more tips that can help you make sure you get the best virtual assistant jobs in the market.
Invest more time into making your virtual assistant profile.
Here's one warning you have to hear before getting started on that profile – this is not something you can finish in a few minutes!
Some virtual assistants make the mistake of rushing their profiles. They figure, "Hey, I'll ace the interview anyway."
NEWS FLASH – with a rushed profile, you won't even get a shot at being called for an interview.
If it takes a couple of days to finish everything, that's okay! The important thing is that you don't miss out on anything.
Also, know that this is a never-ending process. Keep going back to your online profile and find ways to improve on it.
Here are great tips on how you can finally land your dream job online.
Personalize each application. 
Each time you see a job you're interested in, you'll most likely be asked to send a message or a cover letter along with your profile.
Don't send a generic message!
Believe me, they're going to notice if you sent them a letter that you also sent to tens of other potential employers.
How do you personalize your cover letter?
If the job post comes with the name of the contact person, don't be afraid to use it. This shows confidence.
Use keywords from the job post as well. If the post mentions specific tools or skills they require, mention those on your application one by one. This shows that you read the post thoroughly and that you're a stickler for details.
Whether you're just starting out as a professional or are hoping to transition from an office-based job to a homebased one, here are the Best Ways to Apply for a Homebased Job.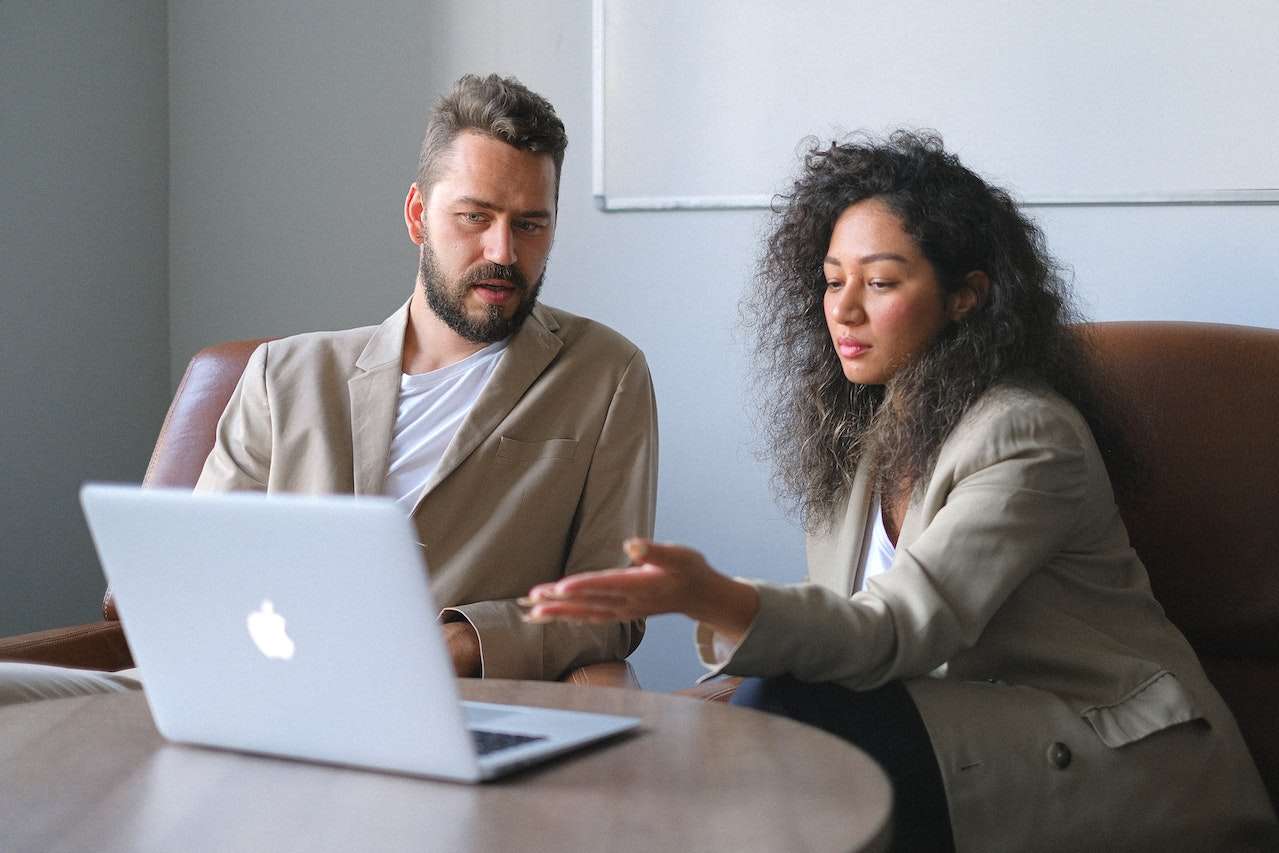 Create profiles where it counts.
There are a huge number of virtual assistant sites and freelance marketplaces out there. But that doesn't mean you should waste time creating profiles and monitoring each of them.
Choose one to three sites where you can get the best deals and stay protected as a remote worker. eVirtualAssistants, for instance, can ensure that you get paid for work that you do without fear you're your employers are going to disappear on you.
Ready to start the job hunt? Click here to start browsing through jobs now!
From Where To Apply?
Before getting into the topic, let's learn about some trustworthy platforms from where you can hire a virtual assistant. It can be done either from a VA agency or from a freelancing platform.
Here are some VA agencies to look at:
Some best freelancing platforms to hire a Filipino virtual assistant are: